Belkin USB-C Car Charger powers your gadgets on the go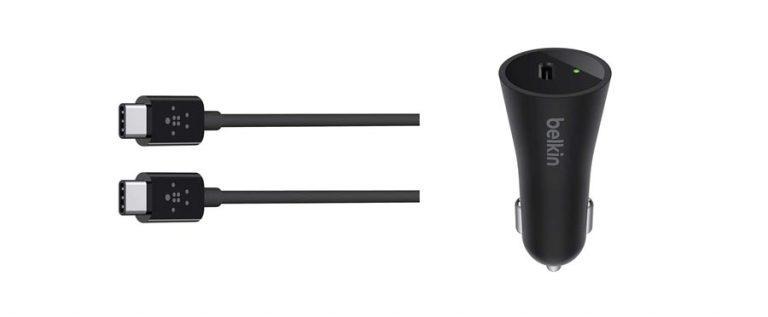 Gadgets that drop micro USB in favor of USB-C chargers are slowly growing in number, and that means all the charging cables you've amassed over the years won't do you much good. If you have, for example, the HTC 10, you're going to need a USB-C charger like the one Belkin introduced today. The new Belkin USB-C Car Charger is exactly what it sounds like, and it is available starting today for $44.99 USD.
The new car charger features a USB-C charging cable, a USB-PD compatible charging unit, and supports both 5V and 9V up to 3A for a total output of 27W. The cable is 4ft long, while the entire charging unit is powerful enough to handle ultrabooks with USB-C charging ports, says Belkin. The cable is USB-IF certified.
The list of devices that can be charged with the new Belkin offering is slowly increasing, and currently includes things like the Chromebook Pixel C, Nexus 6P and 5X, Lumia 950 and 950 XL, LG G5, and the HTC 10. Says Belkin, the product can charge 5v/3a phones up to 70-percent faster than a regular 5W charger.
Belkin's new USB-C charger joins the expanding number of Type-C compatible dongles and chargers. Last week, for example, SanDisk introduced a 128GB dual-drive USB-C flash drive. The drive offers transfer speeds up to 150MB/s, and offers a reversible connector for use with non-USB-C devices.