SanDisk outs 128GB Ultra Dual Drive USB Type-C flash drive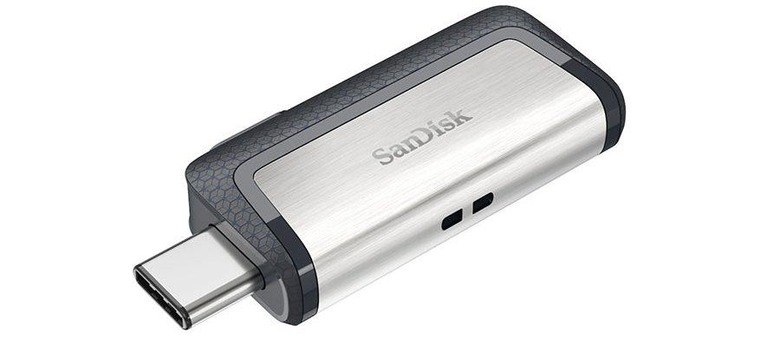 SanDisk has launched a new flash drive specifically for computers with the USB Type-C port integrated. This new USB port makes it easy to plug your drive in because it can be connected to the PC with either side up thanks to the reversible design. The flash drive has a retractable connector design to keep the connector safe when carried in a pocket.
"With its reversible connector, impressive speeds, and multi-purpose potential, USB Type-C is a game-changer," said Dinesh Bahal, vice president of SanDisk product marketing, Western Digital. "More Type-C devices are entering the market and through our Type-C mobile drives, we can offer consumers a complete line of mobile storage solutions. The new SanDisk Ultra Dual Drive USB Type-C flash drive now provides more than twice the capacity and offers the flexibility to quickly and conveniently move photos, videos and files between devices, as well as the freedom to expand device capacity."
The SanDisk Ultra dual Drive USB Type-C has a reversible USB Type-C connector and a standard USB connector allowing it to work on new and older PCs. It has data transfer speed of up to 150MB/s for improved speed when transferring feels to and from PCs and other devices, meeting USB 3.1 specifications.
The flash drive will also work with compatible Android devices and can be used to offload content from a compatible Android device via the SanDisk Memory Zone app for Android. The app auto launches when the flash drive is connected to a compatible device and allows access to content on the drive. The Ultra Dual Type-C Flash Drive is available right now via Amazon and other retailers. It comes in 16GB, 32GB, 64GB, and 128GB capacities. Pricing is $19.99, $29.99, $39.99, and $69.99 respectively.
SOURCE: SanDisk