Belkin @TV gives Slingbox some competition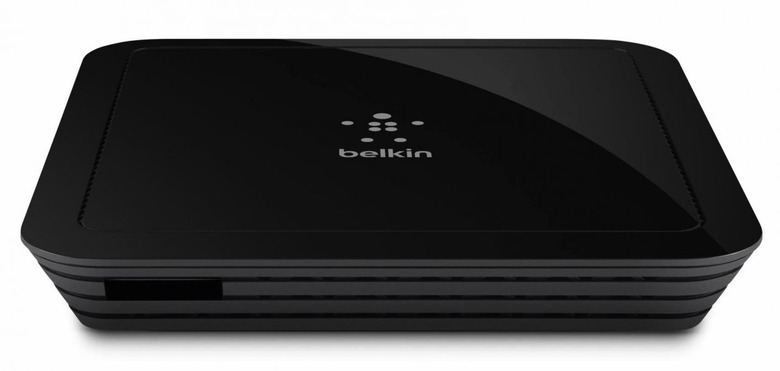 Belkin has revealed its latest set-top box, the Belkin @TV, a wireless streamer that borrows from the Slingbox school of place-shifting to phones and tablets. Capable of funnelling content from your cable or satellite box, DVR or live TV across the internet, @TV comes with companion iOS and Android apps for remote viewing.
Both standard-definition and high-definition content is supported, and there are multiple inputs for a range of sources. Analog stereo audio and component/composite video is on offer, though there's no HDMI input which could limit your options somewhat.
Remote control is handled with an IR blaster output, so that you can use the integrated channel guide in the apps and switch between shows from a distance. Connectivity to your network is either via wired ethernet or the @TV's integrated WiFi.
Meanwhile there's also Mac and PC support, which Belkin doesn't spell out but which is likely to be browser-based. The Belkin @TV is set to hit stores in mid-July, priced at $149.99.