Belkin issues recall on F9G930-10, F9G930v10, F9G930-10-W and F9G930-10-SN surge protectors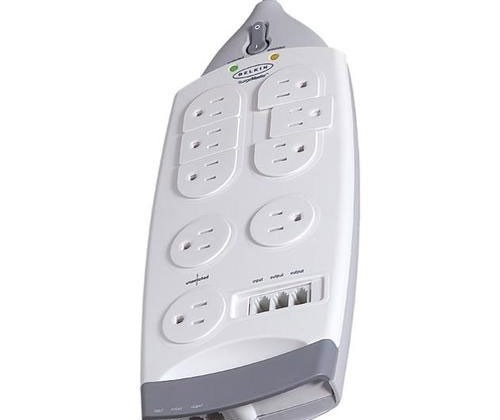 Product recalls are no fun for the consumer or the company that issues the recall. Not too long ago Coby Electronics issued a recall on one of its portable DVD players because of a fire hazard. Today Belkin has announced a voluntary recall of several models of its SurgeMaster surge protectors.
The recall covers 68,700 of the surge protectors that were sold from September 2003 through December 2007 for around $50. The models covered in the recall include the F9G930-10, F9G930v10, F9G930-10-W and F9G930-10-SN, which were all built in 2003.
The reason for the recall is that the plastic casing around the 360-degree rotating outlets can break down and pose a risk of electric shock. Belkin reports that it has received seven complaints of the cracking issue and no reports of injury. Belkin will replace the affected surge protectors at its costs. Grey versions including models F9G930-10-GRY and F9G930fc10G-CL are not part of the recall.