Belkin 802.11n wireless routers already compliant with newly ratified specs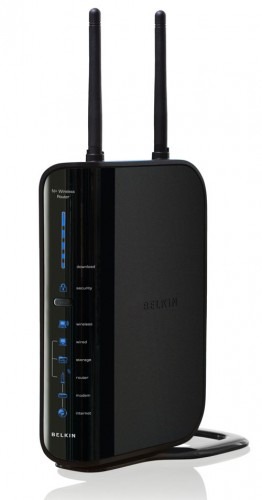 We mentioned yesterday that the IEEE had finally ratified the 802.11n specification. The ratification meant that manufacturers could finally stop slapping their 802.11n hardware with the "draft N" caveat. Almost as soon as the specification was ratified, Belkin announced that its N gear was already compliant.Belkin says that the existing N Wireless Routers, N+ wireless router, N Wireless notebook Card, N Wireless USB Adapter, N Wireless USB adapter, and N Wireless ExpressCard Adapter are all compliant with the ratified specification. If you were worried that your Belkin 802.11n gear may be obsolete now that the spec is ratified, you are golden.
The line of compliant 802.11n products has been shipping all around the world for a while now and includes that cool Wireless N vision router that has all the nifty graphics for looking in on your network. Belkin points out that all the products are already compliant and need no updates.