Behringer iNuke Boom $30k iPod dock is hugely ridiculous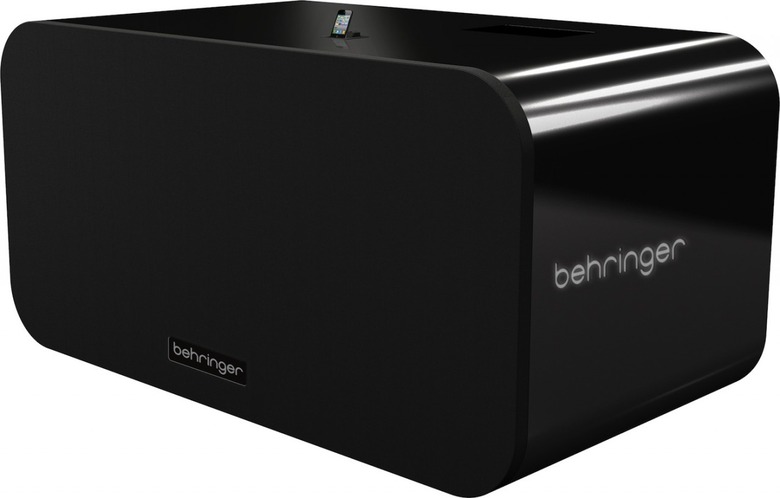 That tiny little chip of color that could look a little like an iPhone if you squint? Why, that is an iPhone, and it's sitting in the frankly ridiculous 8ft x 4ft Behringer iNuke Boom speaker-dock. Yours for a can-you-say-gimmick $29,999.99 when the iNuke Boom lands after CES 2012 next month, it's a 700lbs+ monster with over 10,000 watts of power.
Behringer is better known for its pro-audio equipment, including a range of mixer desks, studio monitors, preamps, microphones and MIDI kit. However the company is also looking to wade into the consumer electronics market with its new EUROSOUND, hence the eye-catching (and potentially ear-blowing) iNuke Boom.
Takers for this particular speaker dock are not particularly likely, but Behringer is hoping its 49 other new products will find more favor. Of course, it's not the first ridiculous way of getting music out of your iPhone we've seen: Jean-Michel Jarre invited ridicule with his AeroDream One, a system so tall that it has an integrated ladder for you to actually climb up and put your phone in place. Its €399,000 price tag makes the iNuke Boom look practically reasonable.