Behold Method-2, a real 4-meter-tall human-piloted mech robot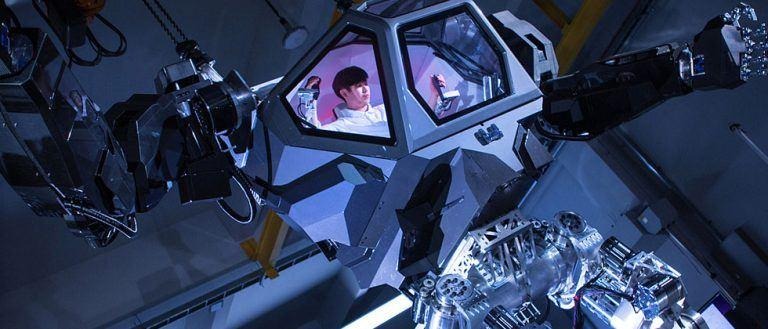 This week the folks at Hankook Mirae Technology unveiled Method-2, the "world's first manned bipedal robot." This is not the first time a robot like this has been imagined – it's been in sci-fi films like Pacific Rim, Avatar, and ALIENS. This robot represents the dream of enhancing human abilities through robotics real – Method-2 makes Titanfall a reality. Here, near the end of the year 2016, Method-2 takes its first baby steps as a real human-controlled mech robot on two stable legs and metal feet.
This mech robot is 13-feet tall (approximately 4-meters) and weighs in at 1.5 tons. This robot shakes the ground as it walks. Method-2 is being tested in Gunpo, South Korea – just south of Seoul. The video shown below is the first recorded time the robot has taken baby steps with a human inside, controlling it.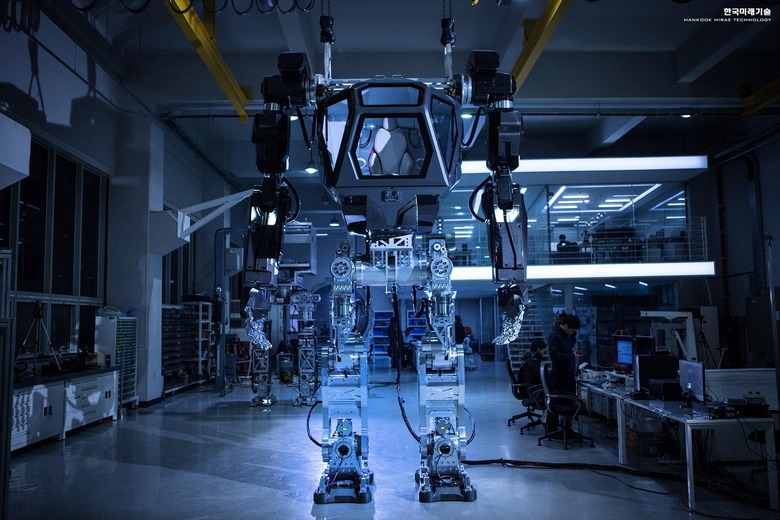 "Our robot is the world's first manned bipedal robot," said Hankook Mirae Technology chairman Yang Jin-Ho, "and is built to work in extreme hazardous areas where humans cannot go." Yang suggests that he has invested a cool 242 billion won (around $200 million USD) in this project, working on and investing in the project since the year 2014.
Artist and 3D-modeler Vitaly Bulgarov designed this robot. Previous work done by Bulgarov includes concept design for several major motion pictures, including Robocop (2014), Transformers 4: Age of Extinction, and Terminator: Genisys. He's also done artwork for video game series such as Starcraft, World of Warcraft, and Diablo. His most recent work will be seen soon in the live-action movie version of Ghost In The Shell (2017).
Below is a photo of Vitaly Bulgarov and Yang Jin-Ho posing next to a pair of carbon fiber robot legs. These legs will likely eventually be applied to the Method-2 or a future iteration of this robot project. For now, Method-2 tests are done in a slightly more skeletal manner.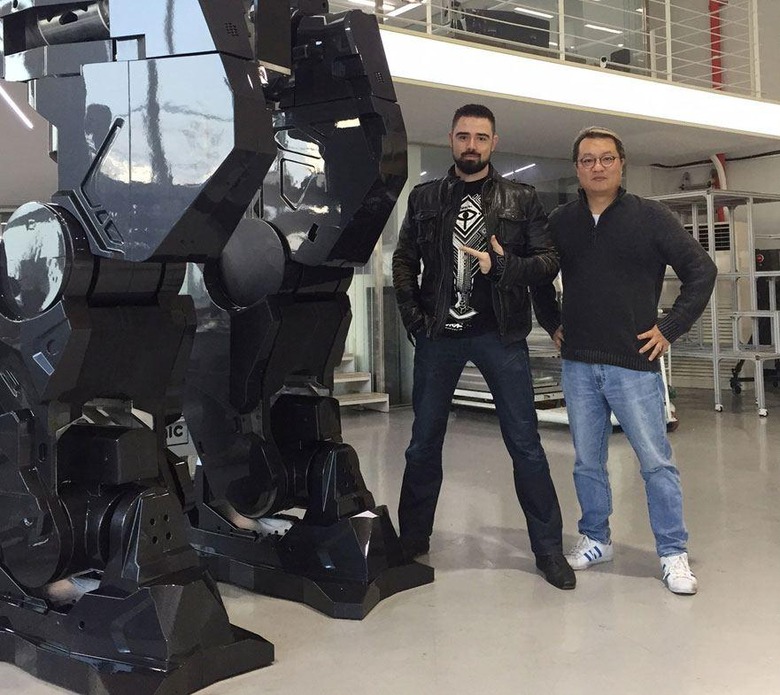 NOTE: Hankook Mirae Technology is written 임현국, which also translates to Im Hyun-kuk, or Korea Future Technology. This is a futuristic company making way for the future – regardless of how terrifying that future might be. Oddly the folks at HMT do not have a proper webpage to speak of. We must assume that they're either off the grid, unreal, or just haven't gotten around to making a webpage yet.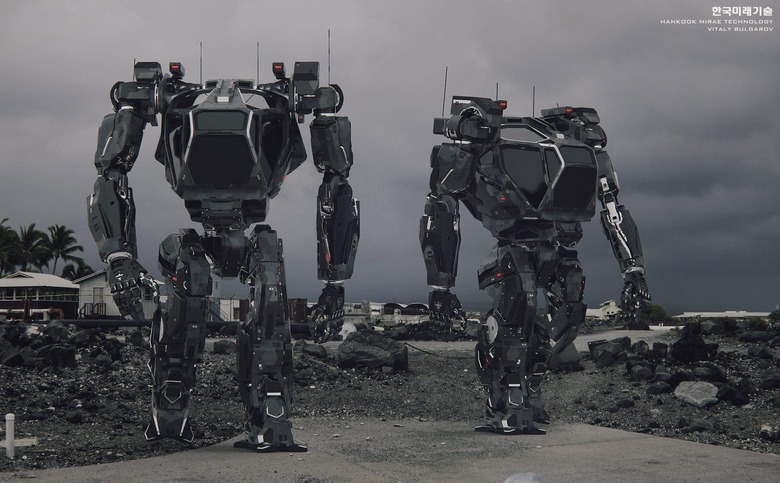 ABOVE and BELOW: Concept imagery from Vitaly Bulgarov. All images depict early versions of the Method-2 model except for the image with the Method-1 tag. Have a peek at the gallery below for a mix of concept imagery and real-life early build imagery.
Yang suggested that the company has received inquiries from a wide variety of industries about Method-2 and future models. Manufacturing, entertainment, and construction companies have all expressed their interest. And of course they've spoken about possible military use of the robot already.
A Phys.org article went so far as to suggest that "there have even been questions about [Method-2's] possible deployment along the heavily fortified Demilitarized Zone with North Korea. Not for a long time, mind you, but the possibility remains.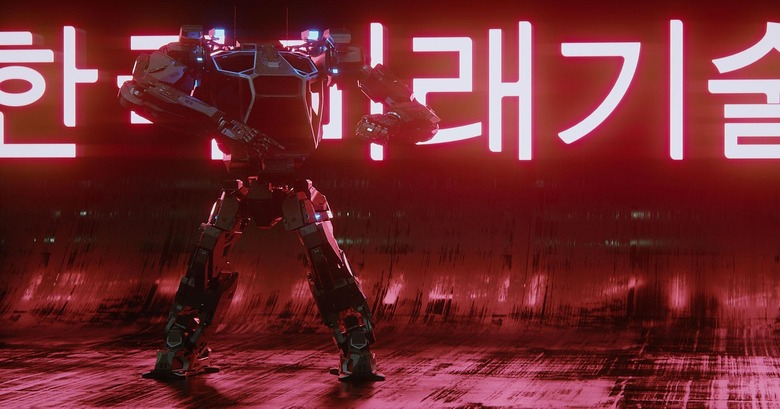 Yang said that this robot will be available for sale by the end of the year 2017. Whether the robot will be shipping then – or well past that due date – is not yet confirmed. The robot's current target price is set for approximately 10-billion won (around $8.3-million USD). This price does not likely include shipping costs.