Behold, fresh freeway terror: Ford's 2016 Police Interceptor Utility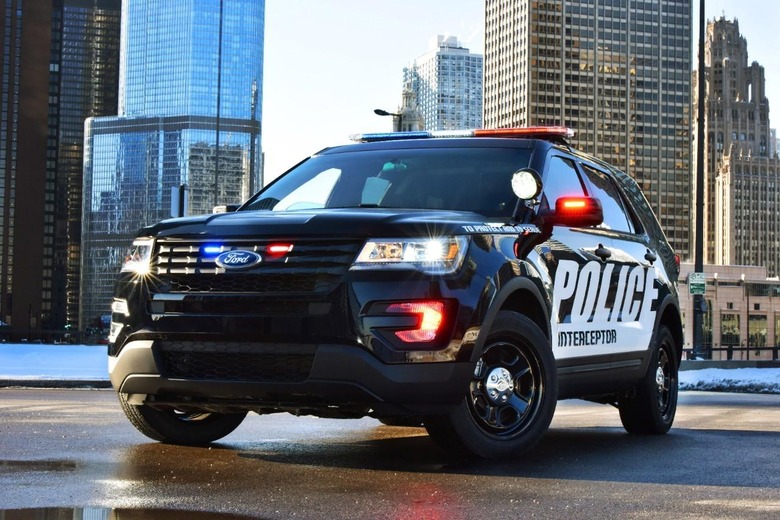 The flicker of red and blue lights in your rear-view mirror and the wail of sirens: getting pulled over on the freeway is seldom fun, but if you're lucky the cop responsible might show you their new 2016 Ford Police Interceptor Utility. Freshly revealed ahead of its official debut at the Chicago Auto Show, the heavily-customized SUV doesn't just look the part but – thanks to the input of law enforcement employees themselves – should address some of the frustrations lingering around its predecessor, while also including the ability to recognize a sudden chase and switch the powertrain into pursuit mode automatically.
In fact, the six-speed automatic gearbox monitors brake line pressure, deceleration, and lateral acceleration rates, and figures out by itself when to flip from economy mode to Pursuit Mode. As well as being more aggressive in its shifts, it also sets the Police Interceptor Utility up to perform reverse J-turns, where the SUV is spun 180 degrees.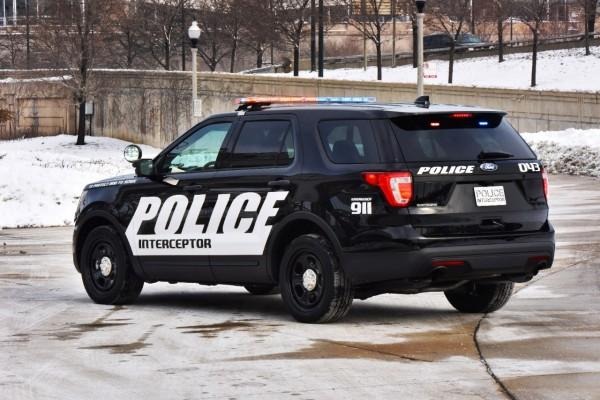 The auto transmission is hooked up to a 3.7-liter V6 good for 304 HP and 279 lb-ft of torque, though Ford will also offer police forces a 3.5-liter EcoBoost V6, which steps up to 365 HP and 350 lb-ft. AWD is standard, and the brakes have been upgraded to handle more excessive use.
Underneath the skin, there's reinforcements to the subframe, not to mention larger suspension springs, presumably to help power through stacks of cardboard boxes in alleyways.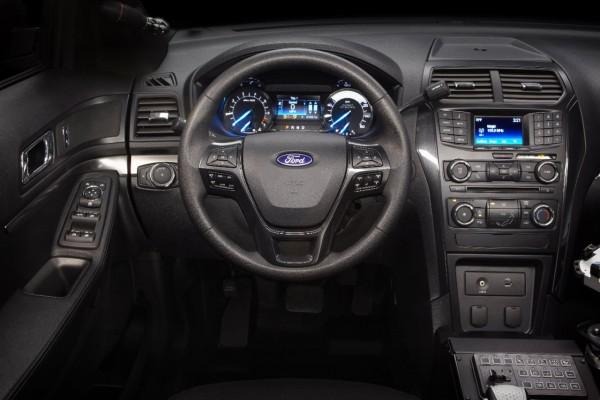 Ford's options list may not quite reach to Robocop, but it's pretty tech-heavy for the 2016 car. Level III ballistic shields can be fitted to the front doors, for instance, for protection against gunfire, while blind-spot monitoring can flag up vehicles in the neighboring lanes or while reversing. Video from the rear camera can be optionally piped to the rearview mirror rather than the 4-inch display built into the dash.
A "surveillance mode" add-on can sound an alarm when someone is approaching the rear of the Interceptor, as well as automatically closing the windows and locking the doors. It's a feature Ford revealed back in 2013, but unfortunately is yet to offer to regular SUV owners.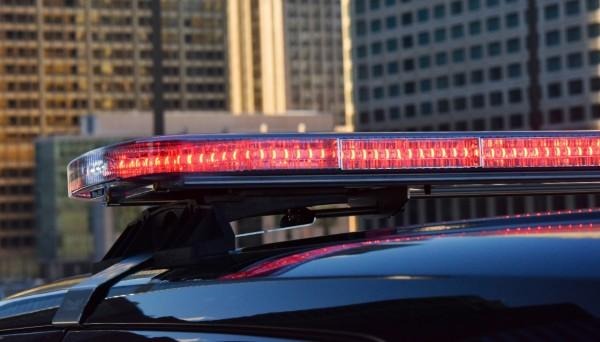 As for those lights, there are now 25 different patterns that cops can choose between, though all of them will probably do the trick for putting a dampener on your time in the fast lane.
Production of the 2016 Police Interceptor Utility will take place alongside its Interceptor Sedan sibling at the company's Chicago facility, and the SUV is expected to hit roads this summer.