BeeWi Bluetooth Fighting Mini Robot has IR eyes to blast enemies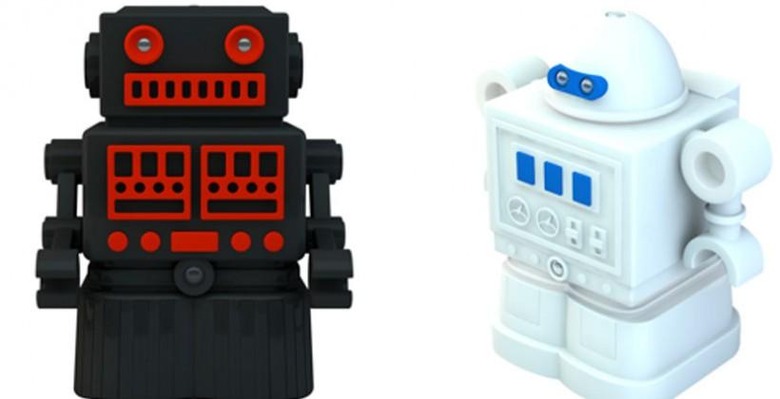 We have talked about some of the remote controlled toys from BeeWi in the past. The company rolled out its sumo and soccer playing RC robot in September 2013. BeeWi is on hand at CES 2014 and the company has rolled out a new robot toy that is remote controlled called the Bluetooth Fighting Mini Robot.
The robot has a retro design and uses Bluetooth 3.0 Class 2 SPP technology. The bot is compatible with most smartphones on the market including iOS, Android, and Windows Phone 8 devices. The fighting mini robots have IR eyes that are used to shoot opponents.
Control of the robots is via the free BeeWi BotPad v2.0 application. The app is on the App Store, Google Play, and Windows Phone 8 stores. The app allows two control methods for the robots including motion control and touch control.
The robot comes in white and blue or black and red colors. Power for the toy comes from a pair of AAA batteries. The robots have a range of 10 meters from the controller. The little bots measure 6.5 x 6.2 x 7.7cm and pricing is unannounced at this time.
SOURCE: BeeWi