BeeWi KickBee Bluetooth Mini Robot can play soccer or sumo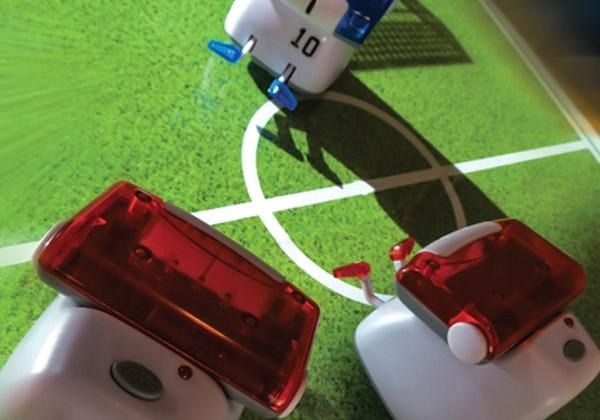 I'm a sucker for robotic remote control toys and a company called BeeWi has a new toy that like-minded geeks might find interesting called the BBZ150 Bluetooth Mini Robot. This little robot is very small measuring in at 6.5 cm x 6.2 cm x 7.7 cm. The bot is controlled via a smartphone application rather than an external control.
The smartphone app required for controlling the robot is available for Android, Windows Phone 8, and iOS. The robot uses Bluetooth 3.0 to connect to the smartphone and features a Bluetooth range of about 30-feet.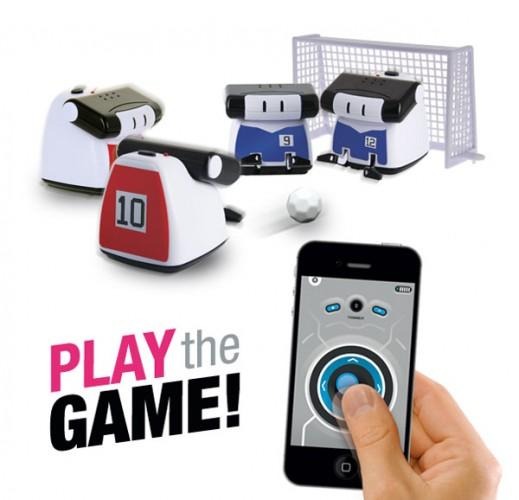 The toy supports SPP and Wireless iAp Bluetooth profiles and gets the power it needs to operate from a pair of AAA batteries. The toy ships with one robot, a soccer goal frame, and one little soccerball. With multiple robots, you can play soccer with up to four of the little bots at a time.
The robots can also have sumo wars and races using some downloadable accessory mats that are available on the BeeWi website. The robots will be available online for £29.99 with launch set for October.
SOURCE: BeeWi