Beetlejuice 2 movie just became official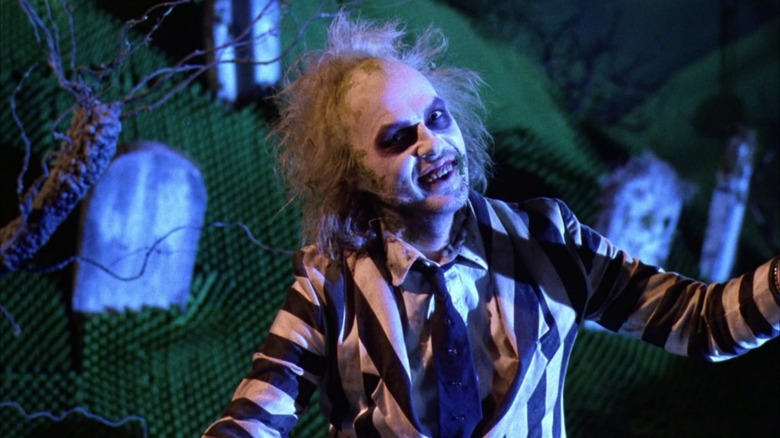 Early last year Michael Keaton said he was game for doing a sequel to Beetlejuice if Tim Burton was up for it, and after more than a year of waiting, fans have been blessed with the good news: Beetlejuice 2 is in the pipeline and will be happening. The news comes from Winona Ryder, who said last night on Late Night with Seth Meyers that a sequel is in the works. This isn't the first hint that a sequel was going to happen — a while ago Burton let slip during an on-camera interview that the project was in the pipeline, and now Ryder has gone into some more detail.
Back in February of last year, Michael Keaton, who played Beetlejuice in the original 1988 movie, revealed to MTV that he had emailed Burton and a writer about a sequel multiple times, and that he was open to doing such a film if Burton was. Then, some time later, Burton made his comments about a sequel happening.
Yesterday evening fans got their biggest confirmation yet, with Ryder stating that she thought she could "confirm it, because Tim Burton did". Burton also stated this past December that a script for a Beetlejuice sequel also existed — according to the February news, the writer is Seth Grahame-Smith, who reportedly started working on the script in 2012.
According to Ryder's statements during the show, the project was "hush hush top secret" for a long while, but is apparently now allowed to be talked about, and that likely means we'll be seeing something official from the movie — a still, a teaser video, or something like that — in the relatively near future.
SOURCE: Entertainment Weekly