Beddi smart alarm clock can call you an Uber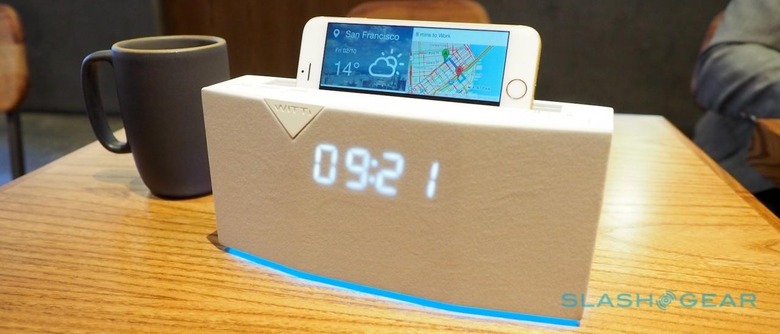 If you've stayed in a hotel in the past couple of years, you've probably seen them: alarm clock speaker docks, complete with a now-useless 30-pin docking connector. Innovation in nightstand docks for your iPhone seemed to pretty much dry up when Apple ditched its original port in favor of Lightning, but Witti is hoping to change all that.
Beddi is, Witti argues, the dock designed for 2015. Most importantly that means no more relying on a single connector: Beddi has two USB ports on the back, for the charging cable of your choice whether it be Lightning, microUSB, or USB-C, and a simple groove in which your iPhone, Android device, or whatever else can sit.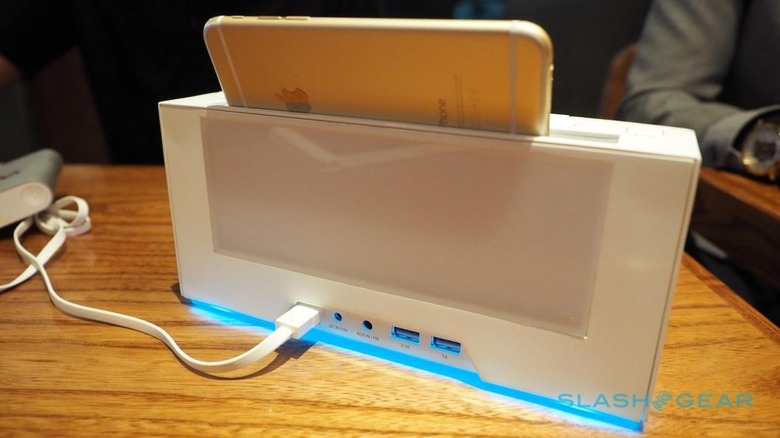 It's more than just charging, though, Witti's Alfred Wong explained to me. Just like a phone has become more than just a way to keep in contact with friends and family, and is instead now a navigation tool, remote control for the smart home, and an entertainment hub, so the humble alarm clock has to catch up.
So, Beddi's feature list sounds like a Sharper Image catalog condensed into one simple off-white box. The two USBs offer 1A or 2.1A power, for charging hungry devices like an iPad, and both can be used at once since it's now common for people to have more than one device by their bedside.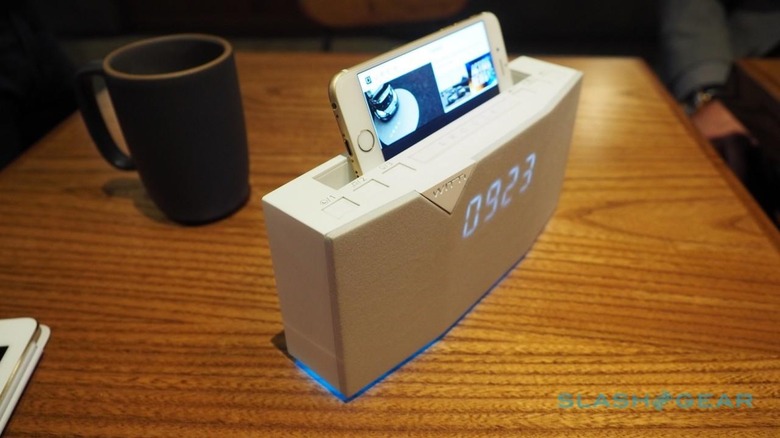 There's color-changing mood lighting – which dims automatically as you drift off to sleep, and then gradually fades back in come the morning to ease you into your alarm – and a white noise option along with various bird sound, forest noise, and waterfall effects.
The speaker hooks up via Bluetooth, though there's a 3.5mm input jack on the back too, but Beddi also packs a microphone for hands-free calls and speaking to Siri.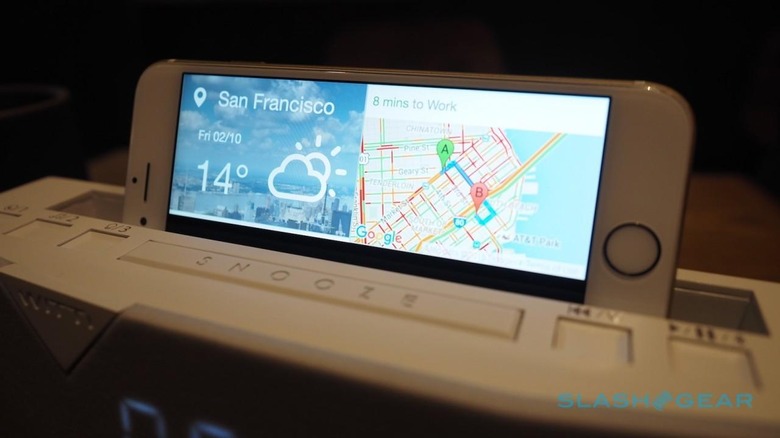 Things get really interesting when you factor in the Beddi companion app for iOS and Android. There's where you set alarms and pick lighting colors – it also automatically sets the glowing clock behind Beddi's grille – but it's also the place where you register your various smart home components and your Uber account.
Preset buttons along the top not only give you snooze like a regular alarm clock, but allow you to trigger a Hue or Lifx light, WeMo switch, or Nest smart thermostat. Log into Uber and set a default address, and with a long-press of a button you can summon a car, with the app calling out when it's nearby.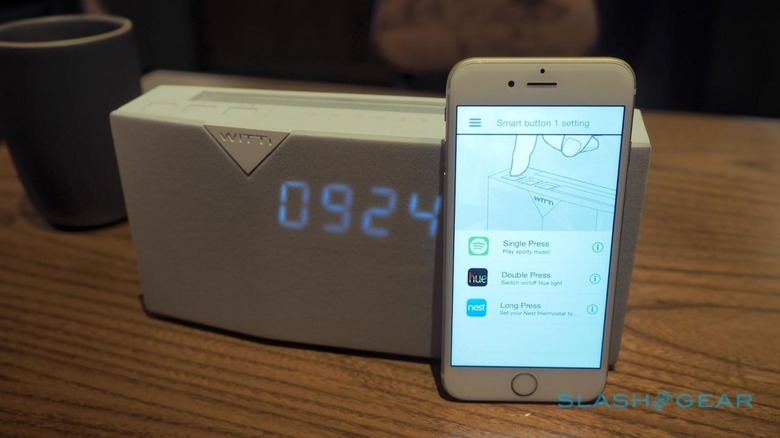 The buttons, Wong pointed out, each support a tap, a double-tap, and a hold, so each of the three physical controls can have three different shortcuts. A single tap might start a selected Spotify playlist, for instance, while a double-tap switches on or off a Hue bulb.
If you're a compulsive snooze-hitter, like I can be, Beddi can be your co-conspirator: program in where you work, and it'll check Google Maps for traffic conditions, and warn you when you actually need to leave given the state of the roads.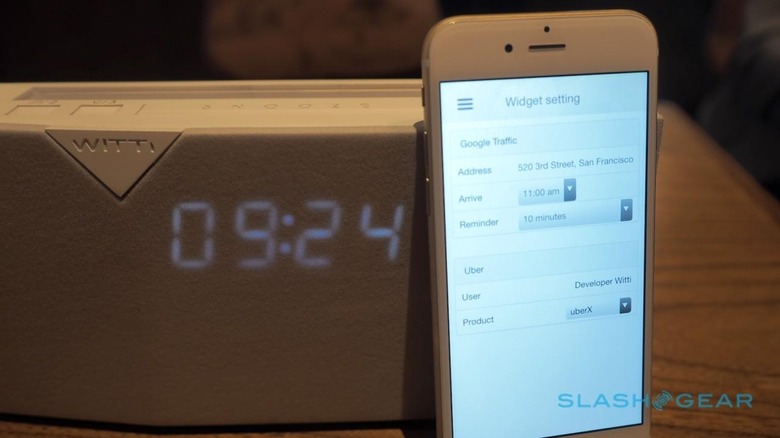 It's clever stuff, though there's room for improvement. Beddi can't see your calendar, so it will only tell you about the commute to a preset place at a preset time: if you have to be at a different site, or earlier or later than normal, it's up to you to figure that out.
There's also no WiFi for music streaming, nor a battery for portable use, though Witti plans to address both of those. On the roadmap are both a smaller, travel-friendly version, along with a larger model that will have WiFi and more powerful speakers.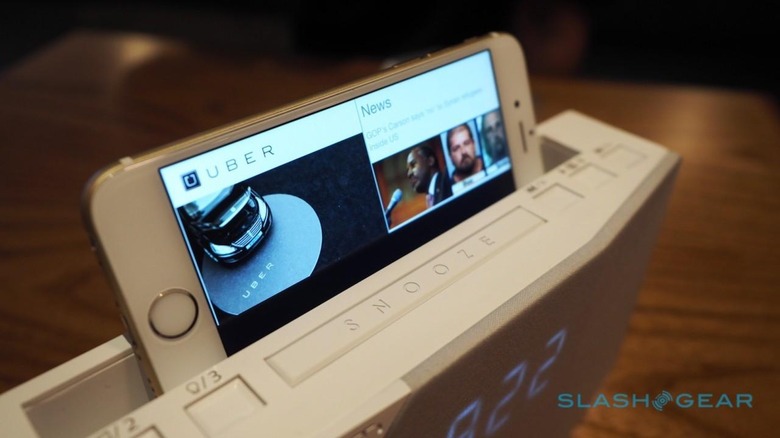 The first Beddi hits Kickstarter today, seeking $25k and with early-bird pricing at $50, the regular price being $75, and the eventual MRSP expected to be $99. If all goes to plan, Wong says, it should ship in Q2 2016.
SOURCE Witti