BEBOOK eBook reader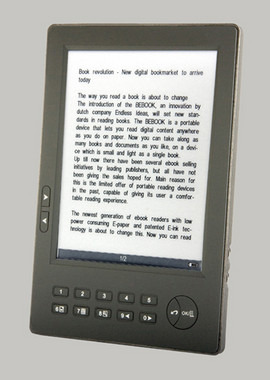 Netherlands company Endless Ideas have released a fresh eBook, the BEBOOK. Seemingly a rebrand of the Chinese Hanlin V3, the device uses a 6-inch 600 x 800 e-paper display and is capable of reading .doc, .txt, .pdf, .jpg, .htm and .rtf files. Onboard storage is 512MB, expandable via SD card, and file transfer is courtesy of a USB 1.1 connector. The company claims to be working on Mobipocket support.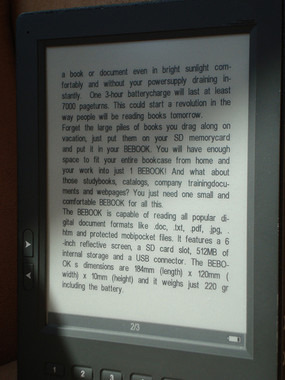 As well as text, the BEBOOK is capable of playing MP3s and audiobooks. Endless Ideas claim a battery life of 7,000 page-turns, though that's obviously reduced if you listen to audio. The reflective screen is not backlit, but it is readable in sunlight.
The BEBOOK measures in at 184 x 120 x 10mm and weighs 220g. Included is a USB cable, leather case, earphones and, ironically, a printed user manual. It's available now, priced at €329.95 ($509) with free international shipping.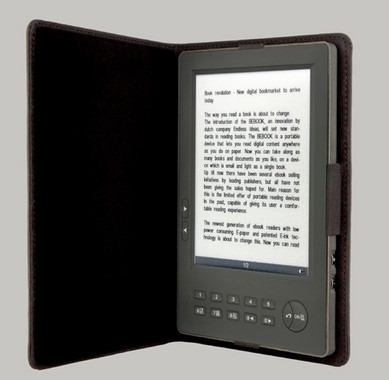 [via MobileRead]