Beats Music Service launches on iPhone giving Spotify a run for its money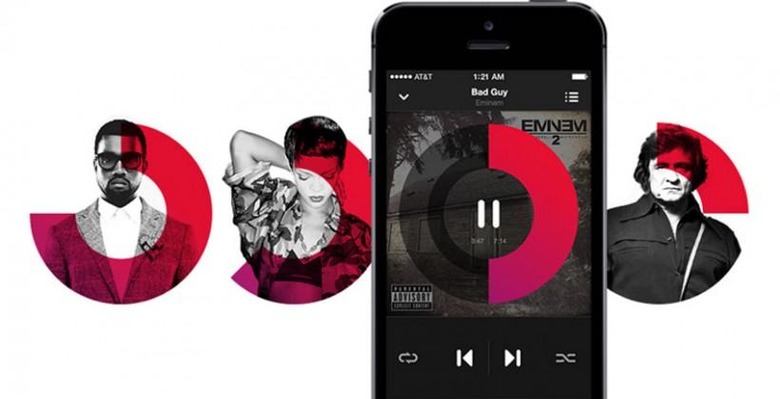 Earlier this month it was announced that the Beats Music service would be launching on the iPhone on January 21. With January 21 here, the Beats Music service has now officially launched. The music service is available for iPhone users via an app on the App Store.
The app pushes the big features that Beats Music hopes will set it apart from the other music streaming services out there. Beats Music is focusing heavily on customization and curation. One of the big features is called Right Now. It will offer music based on data that the user enters to answer questions.
The data entered includes things like what the user is feeling, what they are doing, whom they are with, and what sort of music genre they want. The feature will then make an endless playlist for the user based on their answers and mood that will play from the songs in the Beats Music database. Reports indicate the question with the most bearing on the playlist is the music genre the user wants with answers on other questions not affecting the playlist much.
The app also offers music recommendations by genre and allows you to find playlists constructed by friends. Another big feature is a curated playlist from what the service claims are music experts from the industry. Beats Music is available now in the US for $9.99 per month. A free 7-day trial is available to let you try it out before you buy.
SOURCE: 9to5mac.com