Beats Music powers up human-curated streaming Jan 21st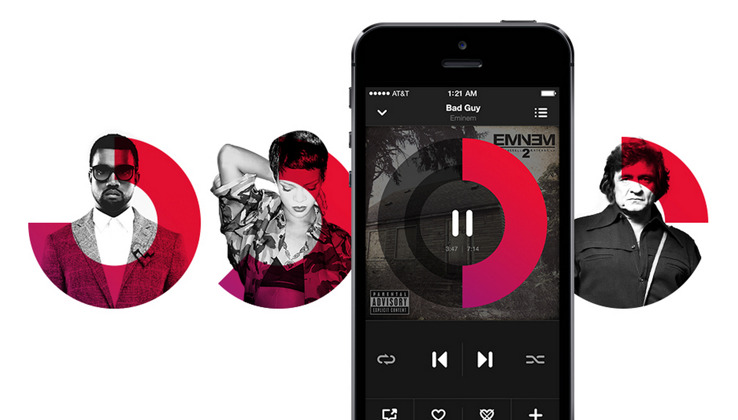 Beats Music, the much-anticipated Spotify rival from makers of the fashionable headphone brand, will launch on January 21st in the US, offering curated playlists delivered multiple times a day, ad-hoc track selection based on environment and mood, and over 20m tracks from major and independent labels. The service, created by Beats Electronics' Jimmy Iovine along with Dr. Dre, Luke Wood, Trent Reznor, and Ian Rogers, will attempt to address one of the big, lingering issues facing existing streaming providers: the problem of choice-overload and not being able to pick between the hundreds of thousands of albums on offer.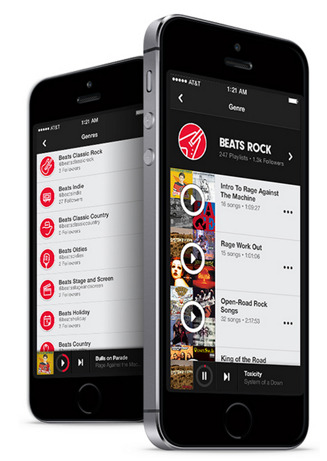 Beats Music's approach is to use human-curated playlists. A "genre lead curation team" of music experts will trawl through tracks from Universal Music Group, Sony Music Entertainment, and Warner Music Group –  not to mention independents – to pick out well-matched songs to offer via mobile apps for iOS, Android, and Windows Phone, along with via the browser.
There'll also be editorialized playlists from magazines and sites like Rolling Stone and Pitchfork, as well as radio stations and other high-profile industry names.
Subscribers will also be able to use tools like "Just For You" – which will deliver at least four personalized album and playlist selections each day – based on musical tastes, time of day, activity, and "additional cultural and contextual clues" in addition to "Right Now" which will generate a dynamic playlist based on four questions about location, activity, surroundings, and current musical preference. The "Highlights" playlists will change according to time of year, news, any cultural milestones, or new releases.
Finally, there'll be "Find It" for looking for playlists and songs by genre, activity, or curator. Social integration with Facebook and Twitter – as well as through the Beats Music apps themselves – is also included.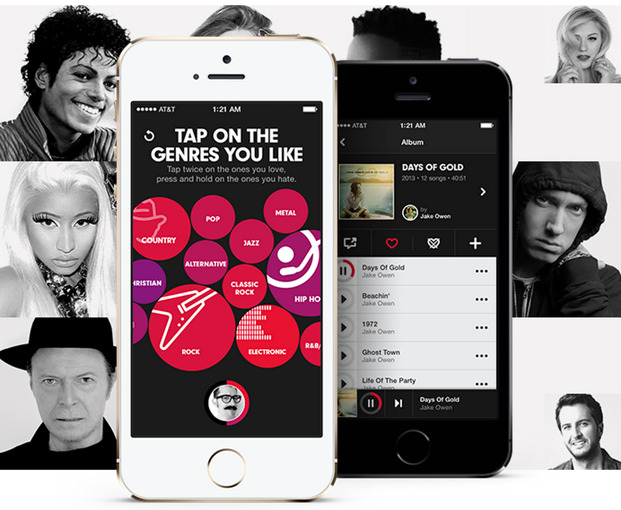 Beats Music will be free initially, to whet the appetite, but eventually a $9.99 per month subscription fee will be charged. That will include streaming and offline playback, while Sonos has already confirmed that it will support the service – just as it does Spotify and others – from day one.
Those on AT&T multiline plans, meanwhile, can pay $14.99 and share Beats Music access with up to five members of that plan, across up to ten devices simultaneously. Each user gets their own customized recommendations. There'll also be Beats Music gift cards for giving subscriptions, initially available only through Target.
[timeline]