'Be patient' for new Mac mini, Apple tells customer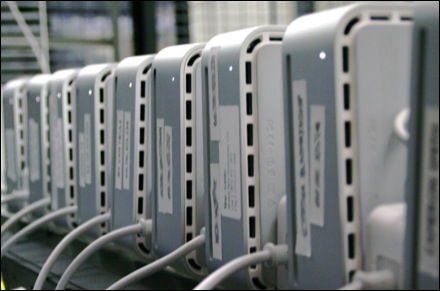 A member of Apple's executive care division has reached out to reassure a customer that the company is aware that the Mac mini is "a popular machine" and advising him "to be patient" in waiting for its replacement.  The phonecall came after the unnamed customer emailed Mac hardware engineering chief Bob Mansfield, having become concerned about the mini's future from reading online rumors.
While no specific information was given, it does lend credence to the speculation that Apple is preparing a refresh of their compact desktop computer.  Despite the lengthy period since its last hardware update, the mini remains a popular seller; this is in no small part due to its increasing presence in server farms, where the combination of size and power make it a particularly good server.
Rumors about the hardware refresh have included server-specific changes such as the ability to delete the mini's optical drive and replace it with a second hard-drive.  Apple recently dismissed rumors of any impending changes, however, claiming that their "holiday line-up is set".  This would suggest that the executive care employee was thinking of patience until the new year.