BBM released for Windows Phone, at long last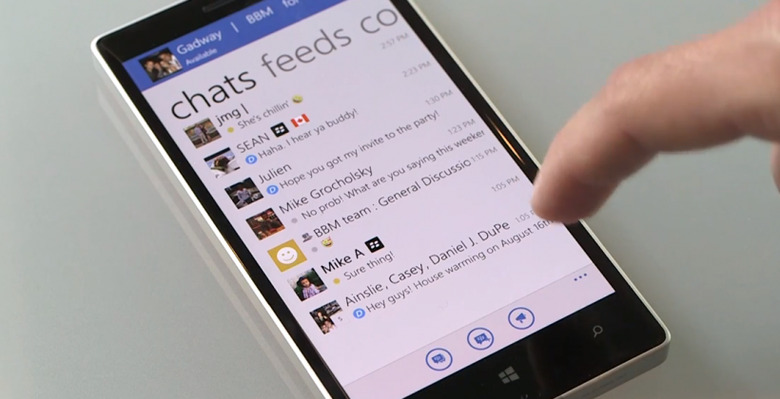 As if to say "we're never, ever going to go away," BlackBerry has released a BBM app for Windows Phone. While we can't in good conscience suggest that this will change the ailing phone companies' fortunes, it does show tenacity of spirit. This is the last of the major phone operating systems to not have a BBM app yet – and now it's done!
BlackBerry Messenger, aka BBM is out for Android, iOS for iPhone, BlackBerry itself, and now Windows Phone as well. This service is what BlackBerry calls a "secure, easy-to-use messaging experience." They also suggest that this "messaging experience" is one that customers have demanded, bringing them these features like a sir.
"As the popularity of BBM continues to grow, we are thrilled to have the opportunity to expand its availability to the Windows Phone community" said President of Global Enterprise Services at BlackBerry John Sims. "The BBM app for Windows Phone shows our commitment to supporting cross-platform capabilities," he went on to note.
This release will be available through the Windows Phone app store starting today with BBM Chats, BBM Groups, Find Friends, BBM Feeds, and "Pin" to Start. Will you be hitting the download?