BBM "Find Friends" feature added for iOS and Android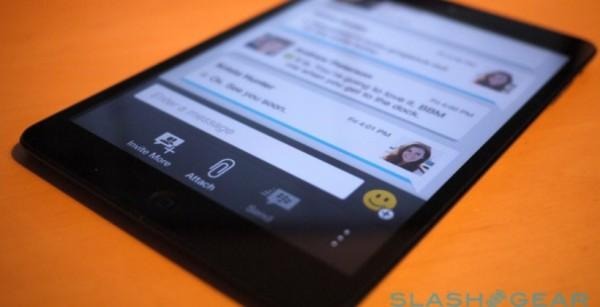 Just in case you're having trouble finding friends using BlackBerry's own BBM on your iPhone or Android device, BlackBerry has added a feature called "Find Friends on BBM" to the mix. This update allows the user to detect all the friends you've got in your contact list (harvested from your phone) that already use BBM. Doing this allows you to quickly choose who you'd like to connect with by sending them a unique PIN code.
Those of your friends on your contact list without BBM can also be asked to communicate with BBM using the app's ability to connect with an email or SMS invite. According to BlackBerry, this is a feature that BBM users have been asking for, and they're bringing the feature to both Android and iOS this week.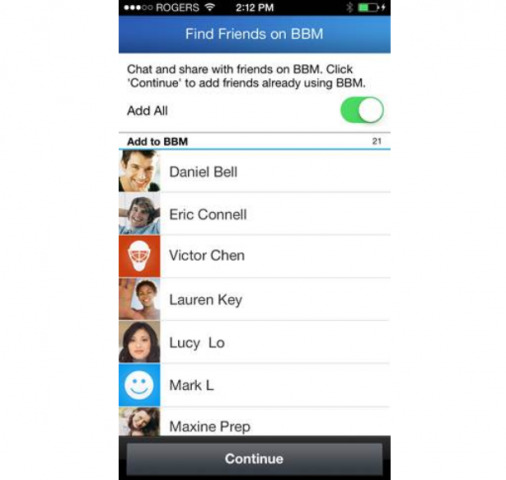 The specific roll-out time for this update begins at 11AM Eastern Time here on the 5th of February, 2014 for iPhone users. For Android users, this roll-out begins tomorrow at 11AM Eastern Time – that's the 6th of February, 2014. This update will bring up "Find Friends on BBM" the first time you open the app after it's been updated. After that it'll be located under the "invites" tab menu in the standard UI of the app. That's in the bottom left-hand corner of BBM, mind you.
This release also comes with a note about how BBM version 2.0 is coming soon. This second version is sure to have a total revamping of the app which BlackBerry will hope will revitalize the userbase for both iOS and Android. This app is also embedded -in a slightly different form – on BlackBerry 10 devices as well.