BBC's new Top Gear will come to Netflix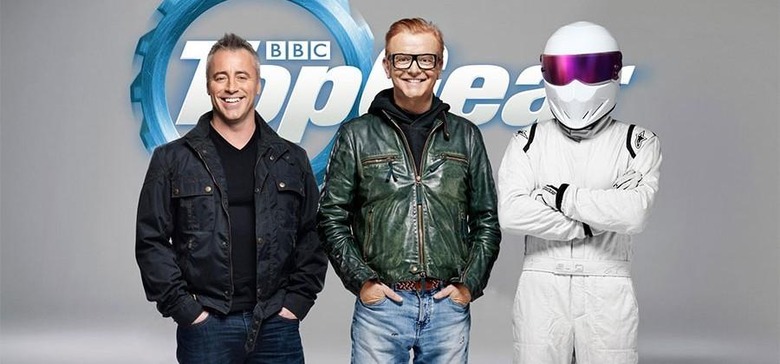 While the three former hosts of the popular car show Top Gear — Jeremy Clarkson, Richard Hammond, and James May — are currently filming their new, still untitled show for Amazon, UK broadcaster BBC is getting closer to the May debut of its new version of Top Gear. For those who are planning on checking out this new version of Top Gear, with hosts Chris Evans, Matt LeBlanc, and several others, it's been confirmed that Netflix will be your source when it comes to streaming.
Negotiations between the BBC and the streaming video giant were rumored to have begun over a month ago, but Netflix has now confirmed to BuzzFeed that a deal has been reached. The older seasons of Top Gear hosted by Clarkson & Co. have already been available on Netflix for some time, so the deal will likely be similar to what was already in place, just with the new hosts on board.
Netflix hasn't revealed all the details about which regions of the world Top Gear will be available in, but mentions that viewers can expect to see new episodes if they can already stream the older seasons. This means that Netflix will have the rights to the show in territories where the BBC doesn't already syndicate it to other networks.
The hiatus for Top Gear is scheduled to end in May, with new episodes premiering on the BBC. A new teaser was released a few weeks ago, highlighting that while it will have new hosts, the taste for the extreme and ridiculous remains the same.
SOURCE BuzzFeed