BBC iPlayer App For iPad Hits Europe In First Stage Of Global Trial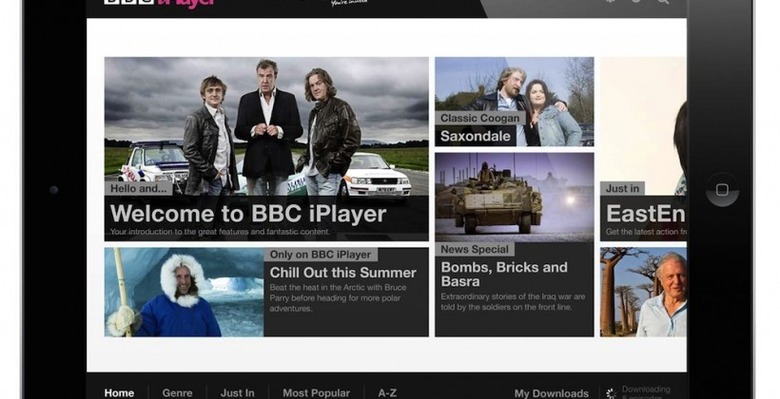 The BBC has launched a European version of its iPlayer streaming TV and radio app for iPad, offering subscription-based access to new and archive content from the network. Initially released as a pilot in eight western European countries, though expected to be pushed globally by BBC Worldwide over time, subscriptions to the BBC iPlayer app are priced at €6.99 a month (or €49.99 for an annual subscription).
The eight countries initially gaining access consist of Austria, Belgium, France, Germany, Italy, Luxembourg, The Republic of Ireland, The Netherlands, Portugal, Spain and Switzerland. The UK obviously already has access to its own on-demand app, with no service fees as the app falls under the UK television license fee.
Among the content on offer are recent episodes of Eastenders, Top Gear and Doctor Who, along with classic episodes of Fawlty Towers and Only Fools & Horses. There's also more recent drama, including Sherlock, Luther and Pride and Prejudice, together with children's content. The BBC will be switching shows over time, organized into eight categories: News Specials & Documentaries; Entertainment; Drama; Comedy; Science & Nature; Family & Kids; Music & Culture and Lifestyle.
As well as streaming the shows over a WiFi connection, users will be able to cache them to their iPad for viewing when they don't have an internet connection. No word on when the app will launch in North America at this stage.