Battling Postpartum Depression With An iPhone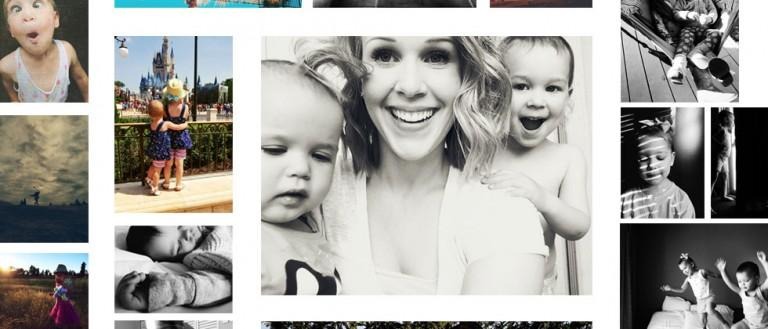 This week begins Apple's latest "World Gallery of photography", an ad campaign that, amongst others, will spotlight entrepreneur and mother Erin Brooks' photographs on a public stage. Brooks' story is as much about battling one's way out of the difficulties of two pregnancies as it is about experiencing and capturing the world through high-quality photographs. As we've learned this week, Brooks' trials and tribulations, (along with a bit of help from her iPhone), have molded her into the skilled photographer she is today.
Several years ago, Brooks founded and ran a successful business by the name of Serephine, designing and hand-crafting couture wedding accessories. As her family grew, Brooks decided to sell the business, attempting to chase "that ever-elusive idea of balance" at home.
Brooks also took on becoming a mother, turning her once creative-focused lifestyle into a completely different kind of pursuit.
"It was the convenience of using my phone that started it all. My husband noticed I was struggling with motherhood, and with missing my business, and knew I needed an artistic outlet to fill the creative space that my business previously had, so he bought me an old black and white film camera."
"He had remembered a story I told him about taking and loving an intro-level film photography class in school, and thought it could help infuse some creativity back into my life."
"I shot my first roll, and loved it!"
"But, with film, it's expensive, it's a large camera I don't just have with me all the time, and it takes a while to get the scans back."
"So, I realized, I had a great camera in my pocket all the time, my iPhone, with photos I could instantly have, and I wasn't using it to its full potential. I had been using my phone to take adorable snaps of my babies, but I hadn't treated it like the amazing camera it is."
"I started thinking about composition and framing in my shots, and visually telling the story of my life and my daughters. I fell in love with capturing our every day moments."
NOTE: Every photo in this article was shot with an iPhone – the majority of these with an iPhone 6s.
"Pregnancy is so different for each person. Some women feel great, others don't. For me, it ravaged my body and my mind. I had a condition called Hyperemesis Gravidarum [HG] with both of my pregnancies, which means I threw up and was nauseated 24/7, for 270 days straight. It's like having Norovirus, forever."
"The condition was especially difficult the second time around, when I had my then 13 month old baby to take care of, while I was extremely ill. There were days I would be throwing up, and she would be crying, poking my back with the spines of books, begging me to read to her, and I was sobbing because I couldn't tend to her, as I continued to heave."

"After doing that twice, in 22 months, and dealing a second time with a colicky newborn, I was hit very hard by overwhelming Postpartum Depression. When I started taking photos of my babies, I started to capture things in a way that hit my heart at full-force. It was as if I was peering into my own life, as an outsider would, and the beauty of my life through my lens took my breath away."
"I started to notice the precious moments more, and connecting with my life and my beautiful girls in a deeper way."
"I have so many precious moments and memories recorded forever, from that hazy time in my life, all because I had my iPhone in my pocket."
"I think the difference is, I had a light, or a key in a sense, with my iPhone camera aiding in my own healing. It was a way to express my heart and gain back my creative confidence."
"I am so grateful that I documented the good moments during such a dark time, because they remind me that even when we're in pain, there is beauty. Those amazing moments were real, lovely, and aren't cancelled out just because I was struggling."

Do you now use an iPhone exclusively, or a larger more "professional" camera as well?
"I use both now: I also use a camera from the Fujifilm series, but, I didn't start using it until less than a year ago, and I mainly use it at home. It was only after learning so much with my iPhone, that I felt comfortable enough to start to learn to use another camera."
"Even now, my iPhone has my heart and I use it daily. I think the draw for me is that the iPhone is comfortable: It's the ease of an automatic point and shoot, it's lightweight, it's readily-accessible in a split-second, and it allows me to focus purely on the moment, and less on the settings of the camera."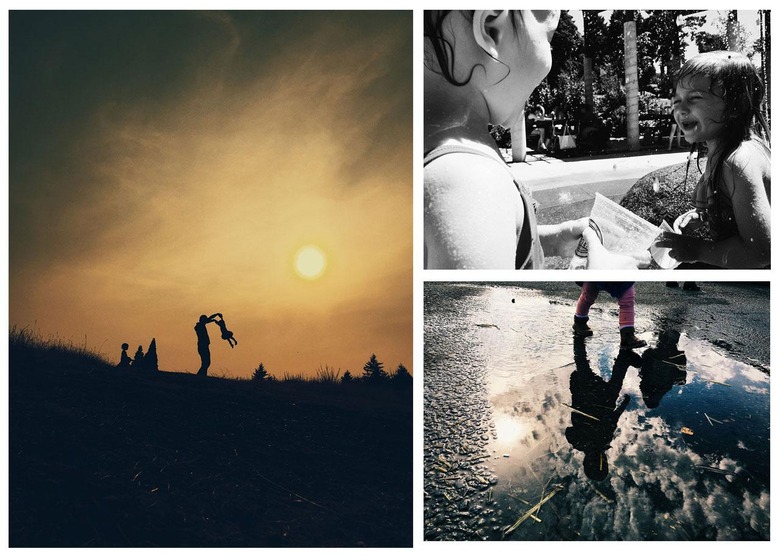 "It also forces me to think more about composition, because I can't simply blur the background with a shallow depth of field. I think using the iPhone's camera pushes my creativity."
"If we travel somewhere, I don't lug my big camera, I purposely leave it home, and I bring my iPhone tucked into my pocket. It was so easy to take photos on the rides at Disney World last Summer with it, and I know I wouldn't have wanted to take a giant camera with me on the Tea Cups."
"I shot our entire first family trip with my iPhone, and have some wonderful images and memories I absolutely treasure! The iPhone also gives me incredible quality, the photos print beautifully, and I simply don't feel I need a more 'professional' camera."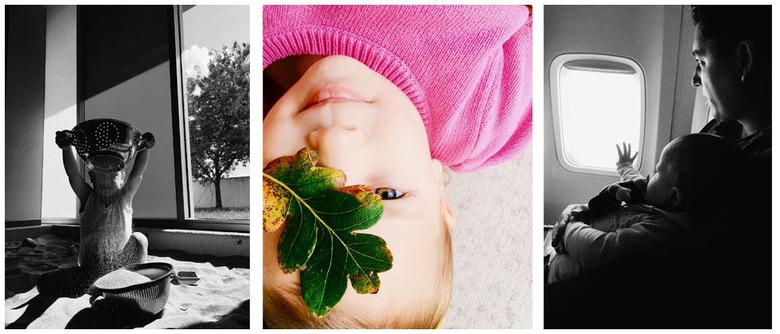 Above you'll see the three photos taken by Brooks that were chosen by Apple to be part of their newest World Gallery of photography campaign.
How will Apple's discovery of your photos change the way you move forward from here?
"I'm really not sure! I think for the most part, I'll continue to shoot what and who I love, and continue to learn and grow, and be simply honored that my photos will be shown in the world."
"It's been the most exciting and humbling experience to have my work selected by Apple, and just that in itself, is more than I could have ever hoped for."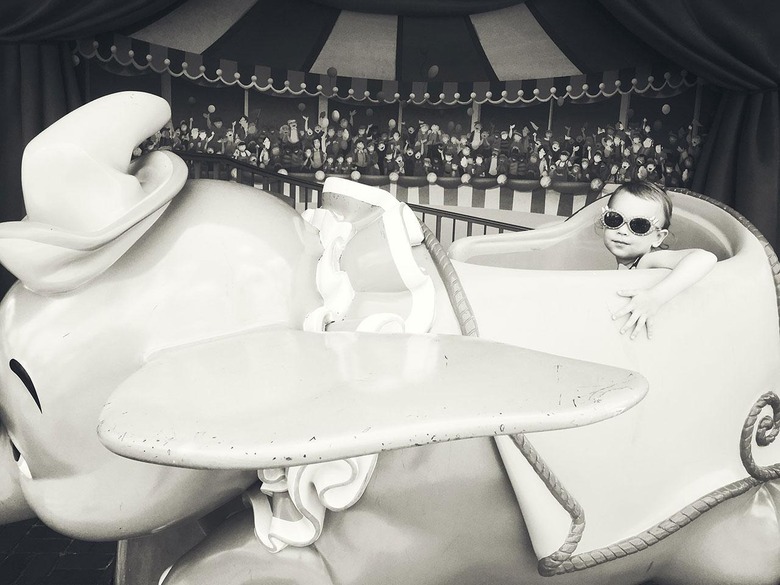 Brooks' photographs will be part of the 53-image global gallery hosted by Apple around the world. This gallery is comprised of 41 individuals who will be shown in 85 cities in 26 countries in a both outdoor and print campaign. This means everything from magazine spots to subway posters to massive billboards.
According to Apple, the entire campaign is comprised of found, non-commissioned images. To learn more about Erin Brooks, see her webpage at ErinBrooks.me.