Battlefront II The Last Jedi Season Download Out Right Now, Go!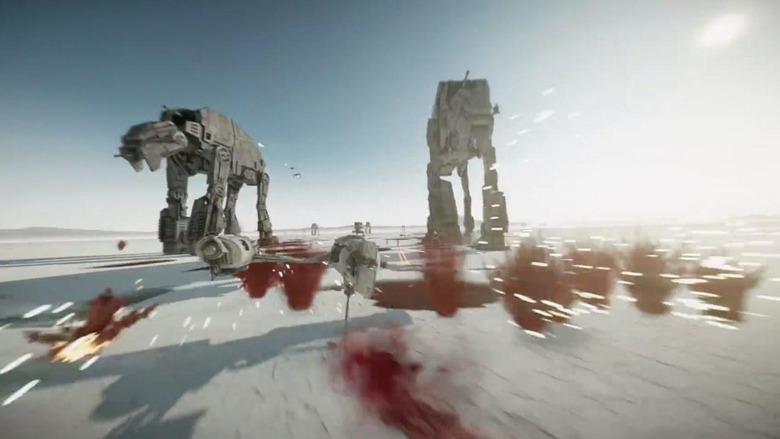 Today the first free DLC for Star Wars: Battlefront II was released to the public, just in time for the release of The Last Jedi. This update adds a whole bunch of The Last Jedi content – but also adds to the main single-player storyline for the game. This bit is called Battlefront II Resurrection, and it's also available free in the same The Last Jedi Season download today.
Battlefront II Resurrection takes place immediately after the end of the first part of the single-player campaign. There, Iden Versio continues her journey toward the events which lead up to Star Wars: The Force Awakens and ultimately Star Wars: The Last Jedi. This new update is available in three "all new" chapters, right out the gate.
This update brings several new Star Wars: The Last Jedi components to the game as well. This first free DLC brings Finn (FN2187, post-stormtrooper), as well as Captain Phasma, "leading the First Order in combat." Both of these characters were unlocked with this update "without any Credits required for players who log in during the season."
Both Crait and D-Qar – bot from The Last Jedi – are also unlocked with this season of gameplay. "Battle on Crait in epic 20 vs 20 Galactic Assault matches or go above the Resistance Base on the planet D'Qar in intense 12 vs 12 Starfighter Assault dogfights in space." We'll expect a few secrets to be inside this update as well – and we won't DARE play anything until we see Star Wars; The Last Jedi first.
Anyone playing the game that's already gone through the single-player campaign should log in at some point during this season – whether they've seen The Last Jedi or not. Therein lies the expanded story that's all too short in the most basic version of the game. Go download this thing as fast as possible!