Battlefield 5: S.W.A.T. details head to E3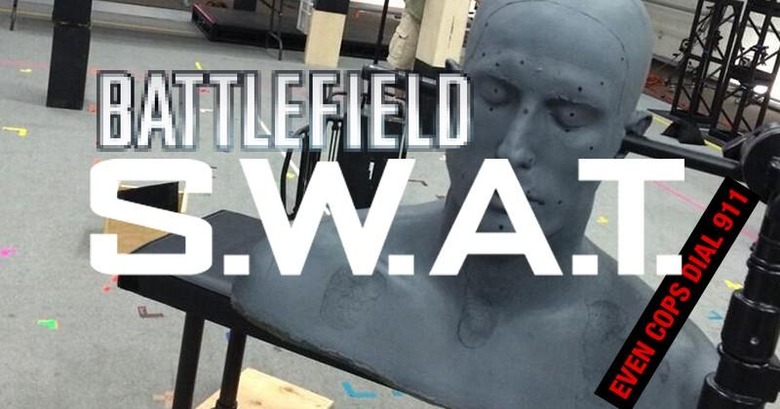 Details surrounding Battlefield 5 have begun to leak. Today we're to understand that the game will be called Battlefield S.W.A.T., that it'll be revealed for the first time officially at E3 2014, and that it'll be a whopper of a game. This will be the 28th Battlefield title to be released to the public – including DLC expansions played as full games, of course.
Naming the game Battlefield 1942 in the first place, followed by Battlefield Vietnam, then Battlefield 2, this game got off to a strange start with naming conventions. We've seen Battlefield 2: Modern Combat, Battlefield 1943, Battlefield 3 and 4, and a whole lot more. Now it looks like we're going to be getting a bit more personal with our enemies.
Battlefield: S.W.A.T. has been tipped this week by gaming insider @shinobi602 who also suggests there was a very exclusive EA-hosted gameplay event "very recently." This same source suggests that the first full announcement will be taking place at EA Games' presentation at E3 2014.
According to Ian Milham, Creative Director at Electronic Arts, they held an event yesterday – possibly the same one spoken about above – where phones were confiscated from attendees. Milham also took the photo included at the head of this article with which he included the following: "hmmm. wonder what this will turn into in-game..."