Battlefield 5 Gamescom trailer is packed with action, teases battle royale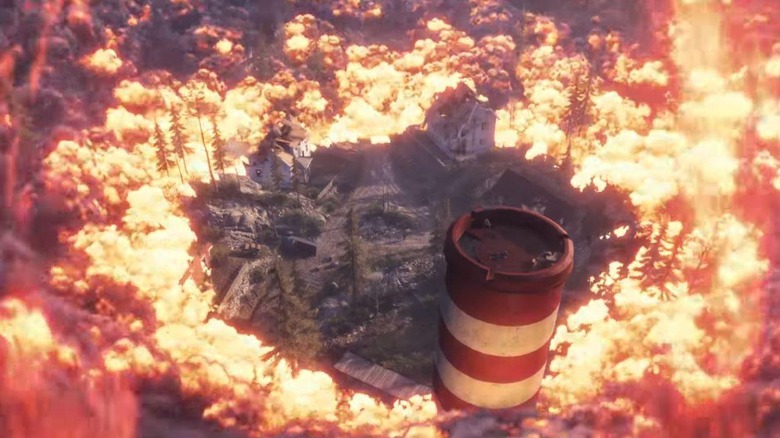 With Gamescom right around the corner, EA and DICE have delivered a new trailer for Battlefield V. This new trailer centers around the "Devastation of Rotterdam," and is action packed pretty much from start to end. If you were looking for some explosions to start your Thursday, you've come to the right place.
While aerial and ground combat both feature in this trailer, there's also a heavy focus on tanks. Tanks, of course, played a large role in many battles during World War II, so it makes sense that they'd be a major focus in Battlefield V as well.
At the end of the trailer, we're treated to the briefest glimpse of what appears to be Battlefield V's battle royale mode. There isn't a whole lot to go on here, aside from a tank destroying a house and a collection of soldiers running from a closing firestorm. It seems that the firestorm will define the mode's play area, much like PUBG's circle and Fortnite's storm do in their respective matches.
The structure of this trailer is actually quite similar to one Activision and Treyarch recently released for Black Ops 4. In that trailer, we were given a quick rundown of the game's multiplayer modes, followed by a teaser for Blackout – Black Ops 4's own battle royale mode. It seems that both Electronic Arts and Activision are looking to keep their respective battle royale modes under wraps for a little while longer, but in the case of Black Ops 4, we'll find out more when the Blackout beta releases on September 10.
Battlefield V is currently set for release on October 11 – a mere day before Black Ops 4. It's going to be very interesting to watch those releases play out, especially since both games are launching with battle royale modes this year. For now, though, head down to the comments section and let us know what you think of this latest Battlefield V trailer.