Battlefield 1 leaked: details incoming [UPDATE]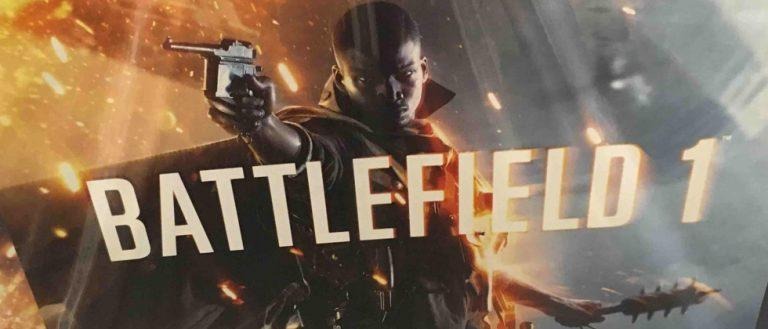 Today a bit of in-store packaging and poster art has leaked the name of the next Battlefield title – fitting perfect with the supposed World War I setting. This will be Battlefield 1, or Battlefield I if you prefer, and it'll be epic. According to Battlefield official, the full reveal of the game will take place on May 6th – today – at 4PM Eastern Time, 9PM BST. That'll be where you'll find a "first look at the future of Battlefield."
A larger version of the photo can be found below. There you'll see the poster being pulled from a display box at a gaming store – possibly Best Buy – with a few press materials inside besides. We're guessing the culprit wasn't able to take more than a single photo without risking getting caught. There's also a tiny detail hidden in the lower right-hand corner.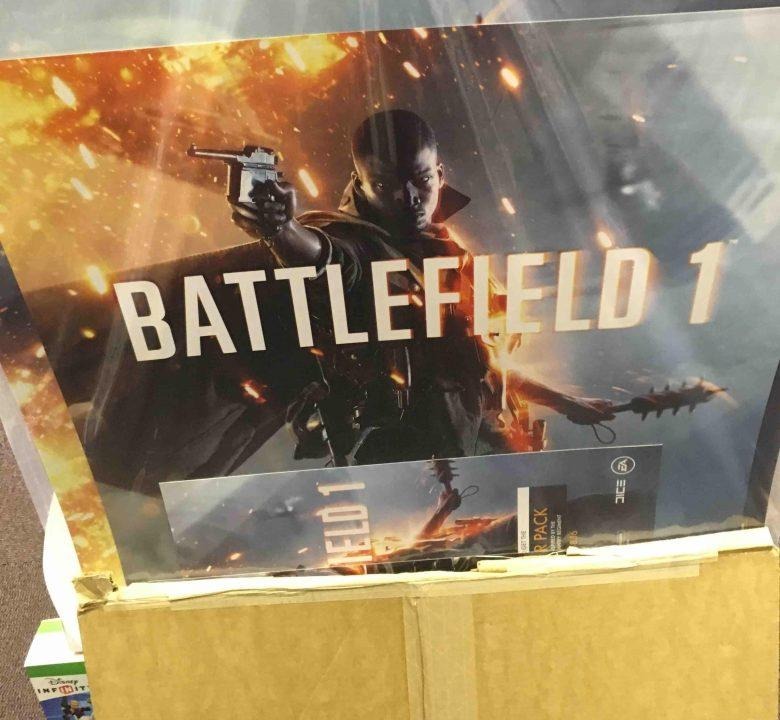 You can see a full-sized version of this photo on IMGUR if you want to go deep.
There'll be a Map Pack. Bah. Pre-order bonus. Shoot.
Money you'll have to spend beyond the first release, making a fragmented player base – just like you always wanted!
The imagery you'll see above shows a man holding a Mauser handgun, holding a trench club, and carrying both a heavy-arms assault rifle and a sniper rifle. While this amount of weaponry on a single soldier might seem absurd at first, the key point here is that we're headed back in time.
Back to World War 1, we must assume.
In the background you MIGHT also be seen a zeppelin – but that could just be our imagination.
You'll also notice the date 18/16. This year, for sure. Later this year? Probably.
UPDATE: A new photo has been sent to us with the following text: Preorder for "Hellfighter Pack" – containing themed items inspired by the Heroic Harlem Hellfighters Infantry Regiment.
Game will be available starting on 10/18/2016!
You'll be able to watch the whole event and see information about the future of Battlefield in the YOUTUBE LIVE window below.
Let us know if you're hyped up, disappointed, or somewhere in-between! We'll be updating as more info arrives!