Batman V Superman Exclusive Sneak Teases Dec 2 Trailer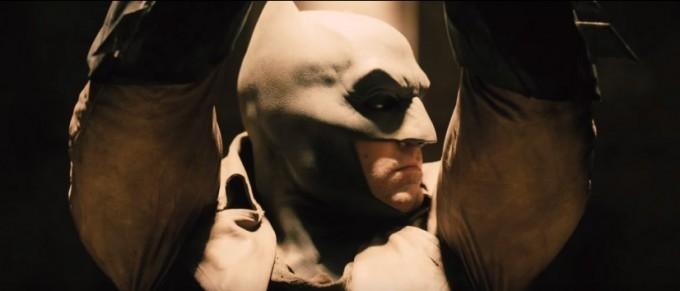 Batman v Superman: Dawn of Justice grows closer every day, and ahead of its March launch comes the promise of a new full trailer. We've seen trailers for the flick before, not the mention teasers, but each one dangles a little more before fans' eyes, and based on an "exclusive sneak" Warner Bros Pictures has just made live, the trailer set for December 2 will be the most exciting of all.
During Jimmy Kimmel Live this upcoming Wednesday, December 2 at 11:35 EST precisely, a full new TV trailer for Batman v Superman: Dawn of Justice will go live. Ahead of that, though, Warner has released the brief look you see below. It's only 49 seconds long, but it's the most exciting glimpse of the film yet.
Batman v Superman: Dawn of Justice hails from the mind of Zack Snyder, and it will be available in theaters starting March 25, 2016. The movie stars Ben Affleck as Batman (and he makes a full appearance in the teaser) and Henry Cavill as Superman.
The world no longer trusts Superman, as we've seen in past trailers, and Batman is as enraged as he has ever been. Not familiar with the movie? Check out the timeline below for more info, as well as here for a look at the trailer that was released during Comic-con!
SOURCE: YouTube