Batman Collapsible Desk Clock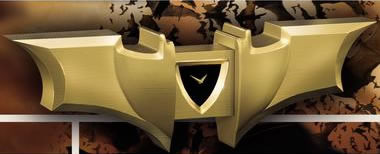 Even we adults need their toys, we just call them desktop accessories as time goes on. This Batman Collapsible Desk Clock is sleek enough to almost look grown up, almost.
Then again geeks don't generally hide it well that they are geeks, so you might as well enjoy it. Having a random comic book themed toy lying on your desk bring you up to a higher status of geek.
The clock collapses down to 4in. leaving only the batman symbol and the clock hidden away. To get yourself one it will cost you $45.
Superhero Desktop Gadgets [via geekalerts]