Batman: Arkham Knight Gameplay trailer gets dark [UPDATE]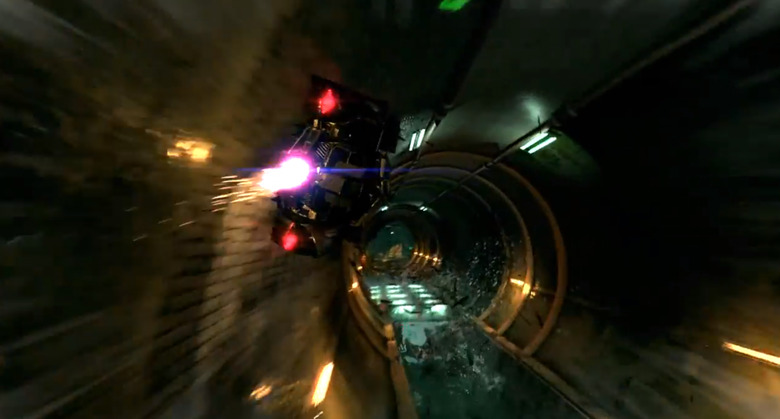 "Tonight," says the maniac in charge of destroying Batman's world, "Gotham falls – a city of fear rises." That'll be the Scarecrow's M.O.. What you'll be seeing today is a "gameplay" video captured – undoubtedly – with a PC. Most of this gameplay trailer shows off cinematics, but the key for the Batmobile is present.
If you're wishing to go ahead and skip the flack and head straight for the Batmobile in action, jump to around 1:25 in the video. There you'll get just a few moments of what would appear to be real-deal Batmobile-driving gameplay video.
One or two more moments of gameplay can also be seen in this video – but you'll have to keep a keen eye to see them! Remember – even if the game looks beyond fantastic here well before its release, it's in the developers and distributors' best interests to keep final gameplay at bay until the final game is prepared.
Get ready to return to Ace Chemicals – where the Joker was born. Get ready to see at least one new villain in old-villain's clothing – the fellow with the "A" on his chest. Get ready to meet a barrage of old favorites – Two-Face and the Penguin at least.
Stick around – we'll be covering Batman: Arkham Knight right up unto and through its final release. That'll be October 14, 2014, just in time for Halloween.
UPDATE: Several images have been shared as well – see them full-size in the gallery above, and head below for additional coverage.