Batman: Arkham Knight, a new Iron Man-like villain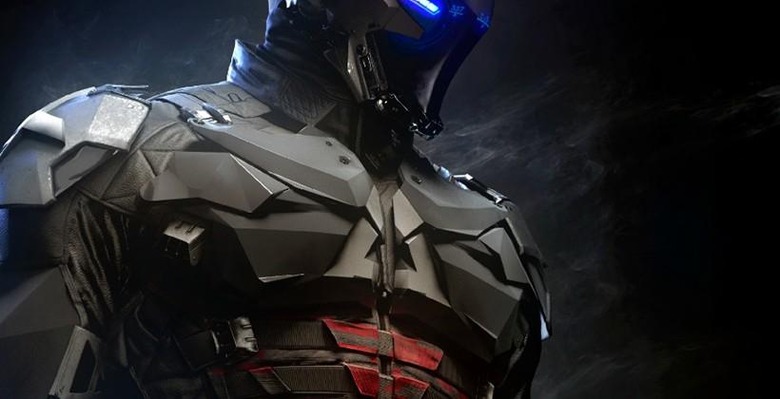 Today the folks at WB Games have revealed a number of new renders made for Batman: Arkham Knight. Inside this release you'll find a new villain, one that aims to match Batman in abilities as well as looks – make no mistake: this isn't Batman, it's a brand new villain called "Arkham Knight".
Of course the idea that this is a "new" villain doesn't rule out the idea that it's a new identity for an old foe. Consider the character Azreal – a character who takes many forms in the DC universe, one who creates his own armored bat-suit to take over for Batman at one point in the comics, and fights Batman in others.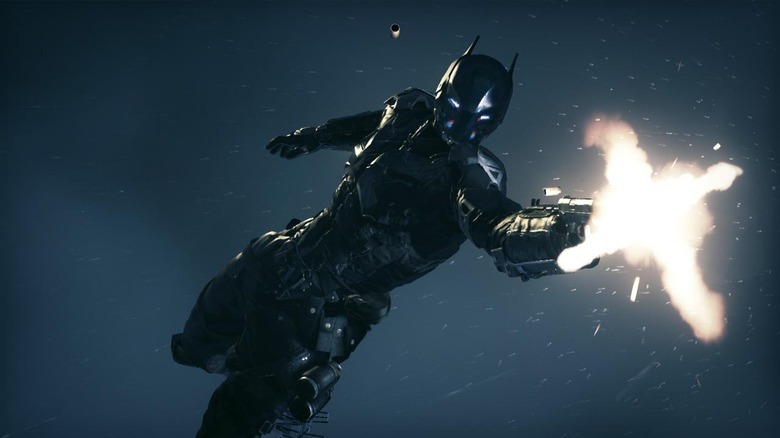 Also released today is an interview done by Sony with Dax Ginn, Brand Marketing Producer for Rocksteady Studios. Rocksteady is, after all, working on this title as developers from the bottom to the top- watch out for spoilers if you're all about coming to the game completely fresh.
Other possibilities for the origin of this character are in the names Hush and Jason Todd, aka Red Hood. Hush eludes to coming back to capture Batman in Arkham City – though Azreal said something similar in the same title. Something about making the whole city burn – sound familiar?
Above you'll see the full collection of teaser shots as provided by the creators of this game this week. Let us know if you're thinking this will be a Knightfall situation or if it'll be something completely new!
UPDATE: Also released is an interview done with some of the creators of the game with Xbox Magazine. Here you'll see more on "what's changed in the city."