Bathtime buddies hide shaking secret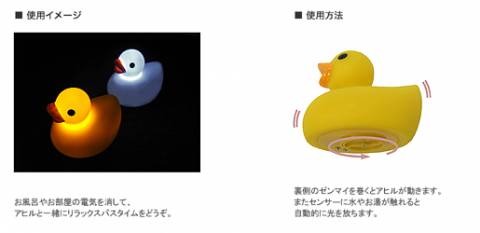 Perhaps I'm missing something, but Zumreed's bizarrely named "I-Love-New-Yoku" Dancing Duck strikes me as being far less feathered-flamenco and much more, well, sex-toy.  Waterproof (just like a real duck), it comes in yellow or white and, after a discrete fumbling around its undercarriage, lights up thanks to LEDs inside (quite unlike most ducks I've ever seen) and vibrates (no comment).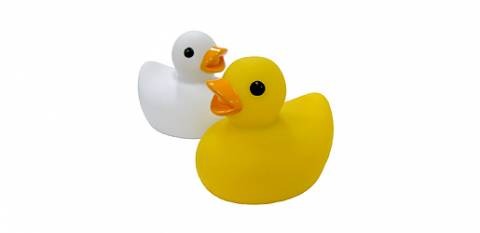 The site selling them, AudioCubes, might say the $19 Zumreed is "a great gift idea for those who enjoy taking baths" but I think I'd have to clarify that to "a great gift for those who enjoy playing in baths".  I'll leave the nature of the play up to your fowl imagination...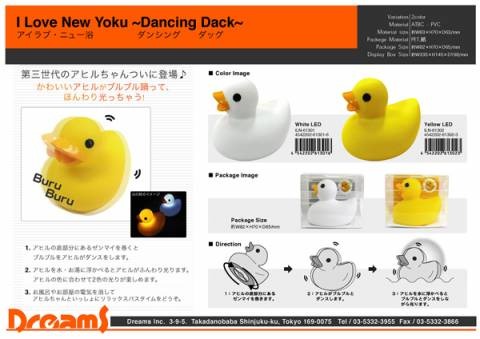 Zumreed I-Love-New-Yoku Dancing Duck [AudioCubes]