Barnes & Noble Ebook Reader Imminent; Plastic Logic Color Version Due Spring 2010 [Video]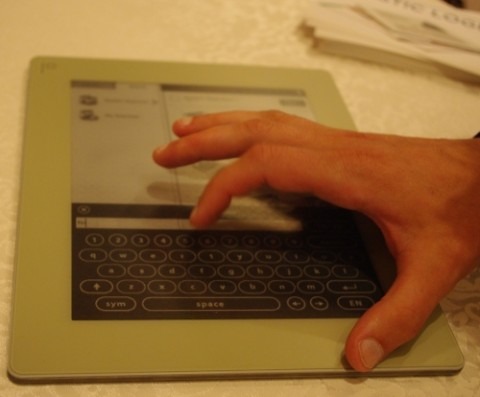 Barnes & Noble look set to enter the ebook reader market in a big way, with rumors and revelations aplenty about not only an imminent device launch but a color model in 2010.  According to the Wall Street Journal's sources, B&N are preparing to launch a greyscale 6-inch E-Ink device potentially as soon as November 2009, complete with a touchscreen and on-screen keyboard.  However, according to a B&N spokesperson caught on video (which you can see after the cut), next Spring will bring a Plastic Logic color ebook reader together with clients for mobile devices.
Video announcement after the cut
The monochrome ebook reader is also tipped to have wireless connectivity, which will allow it to connect to B&N's ebook store.  Rumors circulated earlier in the year that the company was planning their own ebook device, but until now we've only seen the store featured on other devices rather than a self-branded model.
As for the the Barnes & Noble Plastic Logic color ebook reader, that's expected to have wireless too and, according to the bookstore spokesperson, will drop in Spring 2010.  No pricing news has been given, but the spokesperson also seemingly confirmed that mobile clients for iPhone, BlackBerry and Android devices were also on the cards.
[via Engadget]