Rumor: Barnes & Noble set to make eBook Reader?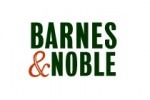 It seems that everyone is coming out with an eBook reader these days and Barnes & Noble is no exception. That's right, the brick and mortar book store is looking into creating their own reader to sell to get in the eBook game.
Apparently, this rumor stems from CTIA last week, where there were reports floating around that B&N wants to have their own reader that's very similar to the Kindle and uses a cellular carrier. The first company the bookstore was supposedly in talks with was Verizon, but now Sprint seems to be the more likely option.
Funnily enough, Sprint is Amazon's current partner, so we'll just have to see how that goes. There are some whispers of AT&T being an option, as well. But again, we'll just have to wait and see. Because who knows?  It may turn out where none of it is true.