Barnes & Noble NOOK Video expands with Lionsgate, MGM, Paramount, and more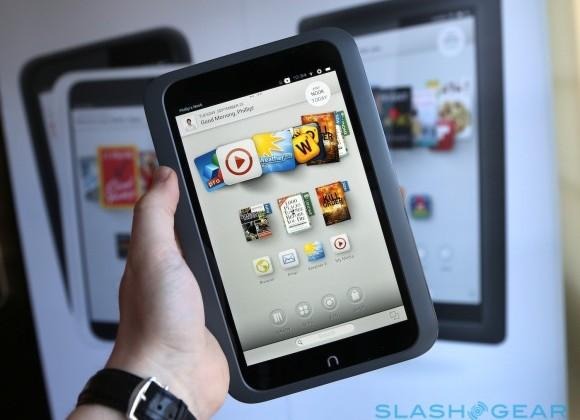 The future for Barnes & Noble's NOOK business looks pretty bleak, but the company is continuing to make the best of what they still currently have by announcing more partnerships for its NOOK Video streaming service. Movies from several big studios will be making their way to NOOK Video, including titles from Lionsgate, MGM, and Paramount, as well as content from National Geographic.
While the NOOK devices and its services are available in multiple countries, it seems that today's announcement of new partnerships are exclusive to the US, and financial terms of the deal were not disclosed. Other partners announced today include Relativity Media, Little Pim, and Film Buff. Of course, this is another step for Barnes & Noble to compete with Amazon's Instant Video service and Apple's iTunes video sector.
Of course, this move is a way for Barnes & Noble to bolster up its NOOK business. While the company is uncertain as to the future of NOOK, it seems they're wanting to change some things around, and today's partnerships with several big studios may point the NOOK business in the right direction, but we'll have to wait and see.
As part of the deal, NOOK users will have access to a handful of new movies and TV shows, including The Hunger Games, the Twilight series, Skyfall, Rocky, Fargo, Flight, Paranormal Activity 4, Act of Valor, Safe Haven, House at the End of the Street, Mad Men, Border Wars, and Amazing Planet. The deal made with Little Pim will consist of foreign language learning for children.