Barnes & Noble nook gets working browser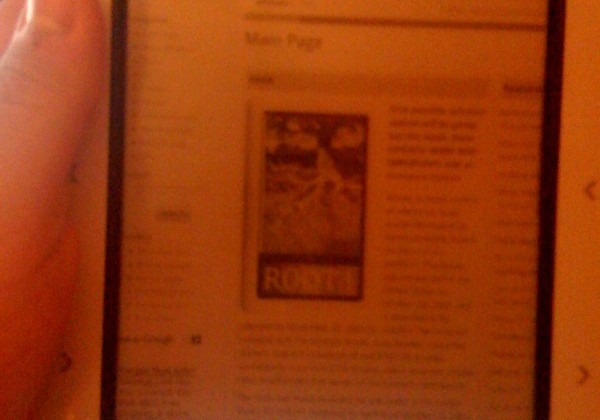 The Barnes & Noble nook continues to show its true colors as a curiously hackable platform rather than a mundane ebook reader, with the artful nookDevs team now having unlocked browser functionality.  The hack follows on from Pandora streaming radio, which was added to the nook yesterday, and has allowed the nookDevs team to use Twitter, access Facebook and look at other sites.
Navigation is handled by the touchscreen, with the webpage content shown on the larger E Ink panel.  Since the nook has both WiFi and 3G, it's possible to browse even outside of your regular WiFi networks; however we imagine AT&T, who Barnes & Noble partnered with to provide the cellular coverage, won't be too pleased if nook owners begin hammering their data network.
In the gallery below, Facebook and Twitter on the nook, complete with screenshots of what's shown on the color touchscreen underneath the monochrome E Ink display.  For instructions on how to add a browser – or Pandora – to your nook, check out this page.