Barnes & Noble may launch Nook Color 2 in September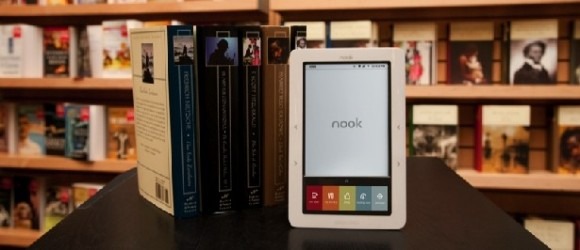 Barnes & Noble's may be launching a second-generation Nook Color sometime in September, according to sources from the supply side. The Nook Color is one of the only e-readers to offer a simple lightweight e-reader experience as well as some tablet functionality with its color touchscreen LCD display and Android-powered interface capable of web-browsing, email, and apps.
According to DigiTimes, industry sources in the supply chain say that Barnes & Noble has placed orders with TPK for the touch panels, while Inventec will take care of assembly with additional help from Pegatron. The two contract manufacturers could supply two to three million units of the Nook Color 2 by year-end. It's said to feature a 7-inch full color touchscreen and have support for email, music, games, and apps.
However, what throws some doubt into this report is the claim that "E Ink will continue to supply e-paper backplanes for Nook Color 2" because the current Nook Color utilizes a full color LCD touchscreen display instead of E Ink. It is possible, though, that a new iteration of the Nook Color could incorporate E Ink technology with a touchscreen LCD panel similar to what's being done in the All-New-Nook.
It's also possible that the Nook Color 2 could go with a color E Ink display, which we've seen demonstrated along with other new E Ink technologies at IFA 2011.
[via Pocket-lint]