E Ink hands-on [Video]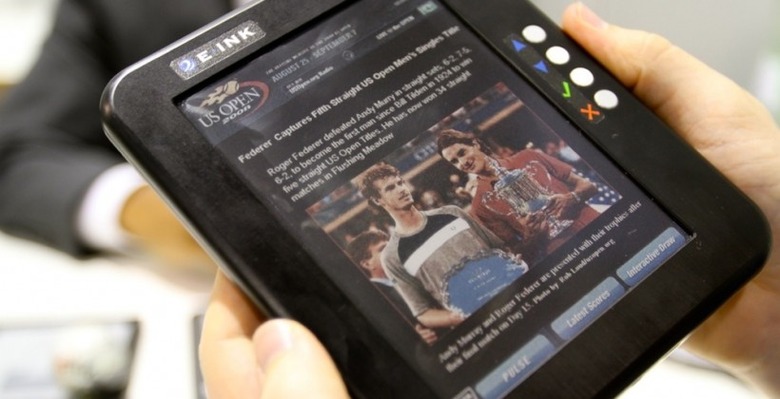 E Ink is best known for the displays on the Kindle and NOOK, but the company has more strings to its bow. We caught up with the company here at IFA 2011 to take a look at the E Ink Triton color epaper display, talk flexible panels and find out how a super-skinny electrophoretic screens can help prevent credit card fraud. Read on for more.
E Ink CMO Siriam Peruvemba demonstrated the Triton color display, which uses an E Ink Pearl panel with a color filter layer overlaid. The existing prototype runs at around 160dpi, but the company has been working with Epson on a 300dpi color version of the monochrome screen announced earlier in the year. Two companies already have Triton products announced, but there are apparently several more using the next-gen screen for incoming devices. Meanwhile, faster versions that can support more fluid transitions are in the pipeline.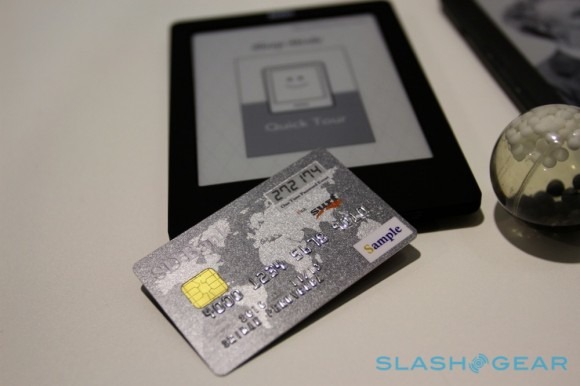 As for bank security, E Ink showed the new generation of its SURF display (Segmented, Ultra-thin, Rugged and Flexible) which can be slotted into a regularly-sized credit card complete with battery and a control button. The screen can show a six-digit code – created with each purchase – to introduce an extra check before the transaction goes through. According to Peruvemba, the battery should last for at least two years before you need a new card.
[vms 87ae86df31cee1982066]
Finally, there are flexible displays. LG, Sony, Samsung and HP are all working on their own bendable panels, replacing the normal glass substrate with a plastic one. Plastic Logic is perhaps the best known, but each company could have products on the very market soon.