The All-New NOOK hands-on and unboxing video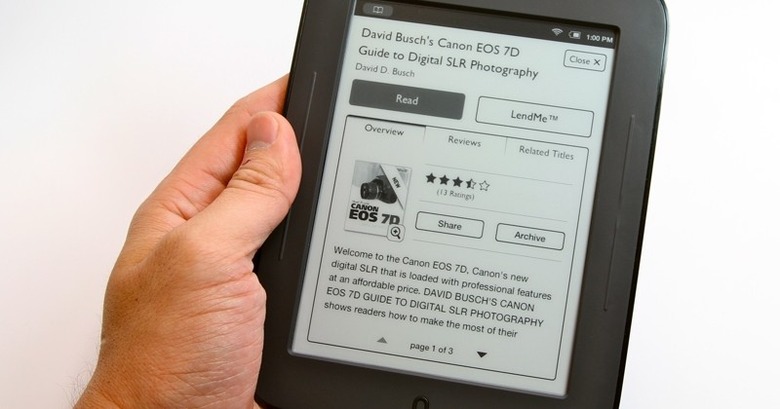 Barnes & Noble's original NOOK threw complexity at Amazon's Kindle to try to carve a spot in the growing ereader market. A dual-screen device pairing both E Ink and touchscreen LCD panels, it found some favor among users but undoubtedly intimidated others looking for a purist reading experience. No such complaints about focus with the All-New NOOK, however: a simple, black-framed e-paper square with discrete touchscreen control and its attention fixed on reading. Check out our unboxing and first impressions after the cut.
It's certainly more compact than before, with the absence of a physical keyboard making it shorter than the Kindle and the first-gen NOOK. The grippy black plastic – a little thicker than a Kindle – leads your fingers neatly to the concave recess on the back, while the page-turn strips down either side of the 6-inch display fall neatly under the fingertips.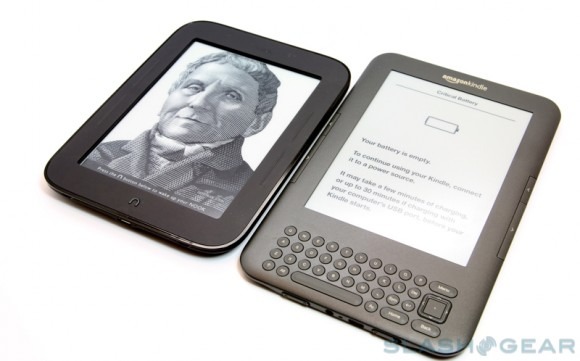 The E Ink Pearl display is the same as on the third-gen Kindle, paired with an infrared touchscreen using emitters down the edge of the bezel. Inside is WiFi and 238MB of available storage – augmented with a microSD card slot – along with an 800MHz processor. The biggest source of lag remains the display refresh, which is much-quicker than on the first-gen NOOK but still initially jolting until your eyes get used to it. If you're already an ereader user, though, you'll probably find the All-New NOOK is swifter than your current model.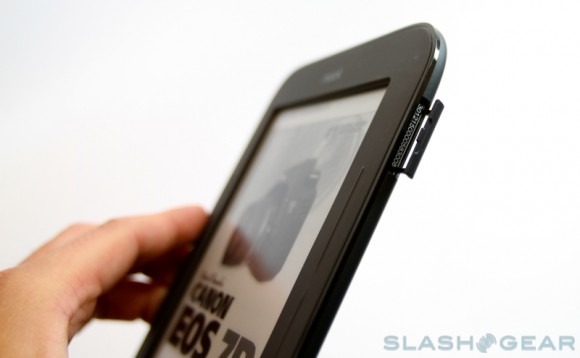 We'll be putting the All-New NOOK through its paces in time for the full SlashGear review, so until then enjoy our hands-on unboxing and gallery!
The All-New NOOK hands-on and unboxing video
[vms 5fc5bee3b98ced83963b]