Barnes & Noble ends Nook deal with Microsoft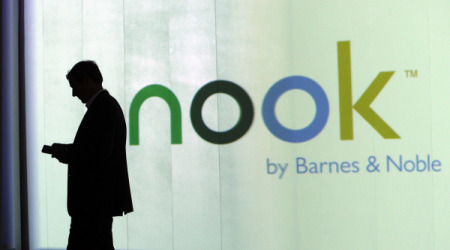 Microsoft and Barnes & Noble have officially parted ways on the Nook. The digital reader turned tablet saw an investment from Microsoft in 2012 to the tune of $300 million. At the time, the cash gave Microsoft an 18% stake in Nook. In an SEC filing, Barnes & Noble acknowledges they will buy back Microsoft's interest in Nook, with the goal making it a standalone business, and likely wholly owned by Barnes & Noble. The book retailer has previously noted they would look to spin Nook off from the company.
Barnes & Noble also posted their quarterly earnings for the quarter, which were below Wall Street's modest expectations. The earnings report and news Nook was closer to being spun-off has caused stock to drop about 13%.
Barnes & Noble says Nook breaking out on its own could come as early as August of 2015.
The move means we'll likely never see a Microsoft-made Nook tablet, though that was looking dim anyway. Barnes & Noble recently turned to Samsung for their tablet manufacturing, giving them both a solid partner and respectable hardware.
In addition to moving away from Microsoft for hardware, Nook has been peeling themselves from Windows as well. In March, Barnes & Noble ceased development of its Nook app for Windows Phone. Though content will still be made available via Microsoft's platform, there is no officially supported Nook app for Windows right now.
Via: Forbes