Barnes & Noble nook store availability limited; eBay prices doubling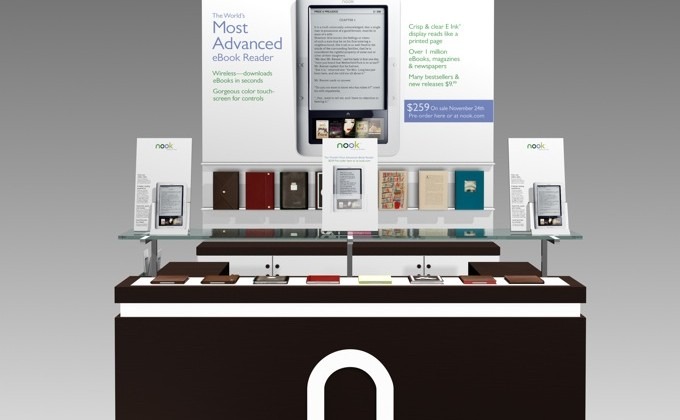 Hoping to pick up a Barnes and Noble nook in time for the holidays?  Don't count on it seems the message from B&N; not only have online preorders for the dual-display ebook reader sold out for December, pushing expected deliveries for orders placed now to January 4th, the company is now reducing its store roll-out.  According to B&N VP Mary Ellen Keating, only "a very limited supply, along with demo units, will be available in our highest-volume stores" as of December 7th.
Those with the foresight to order early should start getting their units through in the next week or so, with B&N saying that shipments are beginning to roll out this week.  That's later than expected; originally the shipping estimate put deliveries at the end of November.
Meanwhile the usual eBay profiteering has begun, with several nook ebook readers up for sale there and bidding almost doubling the regular $259 purchase price.  There's no shortage of bidders, either, suggesting that like the Kindle before it, B&N might have the surprise holiday hit on their hands.
Barnes and Noble nook video demo:
[vms f29526a11a9b7ac33bfa]
[via The eBook Test]