Barclays to launch payment system to rival Android Pay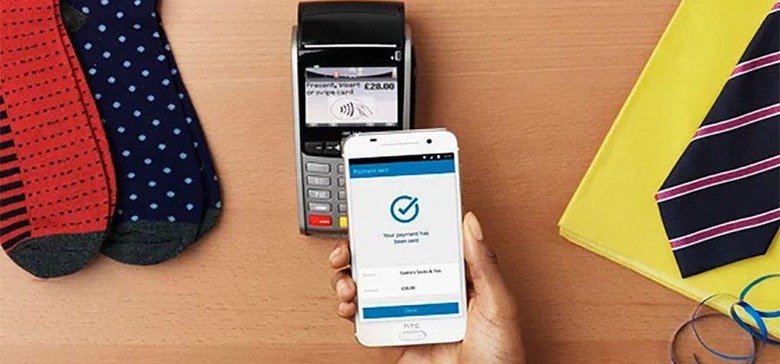 Android users in the UK will have another contactless payment service to try out with Barclays launching its own in June. The Barclays contactless payment service for Android devices is said to be the UK's first such service and it will let users pay in stores via their mobile device. The service comes about a year after Apple Pay launched in the UK.
The official name for the service is Barclays' Contactless Mobile and it will allow mobile payments in the same way that users are able to use a contactless bank card. According to Visa, contactless payments are a large and growing occurrence in Europe. Visa says that in the last 12 months, there were 3 billion contactless transactions made across Europe, three times as many as the previous year.
The contactless payment service from Barclays would be integrated into the existing Barclays mobile banking app, which is already used by 5 million customers. The contactless portion would work only for users of the latest Android smartphones. Typically, these Android devices are only about 6 months old according to Barclays.
The maximum purchase price for a contactless payment would be £30 and while the phone would need to be turned on, no bank card would need to be present. The app will allow users to choose a default bank card, but the user will be able to switch bank cards before the purchase if needed. Purchases up to £100 will be allowed contactless if a pin is typed into the phone keypad.
Ashok Vaswani, chief executive of Barclays UK, said, "Giving customers the choice about how to make everyday payments while making it really easy for people to use our services is why we've designed this contactless payment functionality. It's all there in one place, ready to go with no need to enter card details, delivering a brilliant experience in an instant."
SOURCE: The Guardian