Baldur's Gate Enhanced Edition Heading To The iPad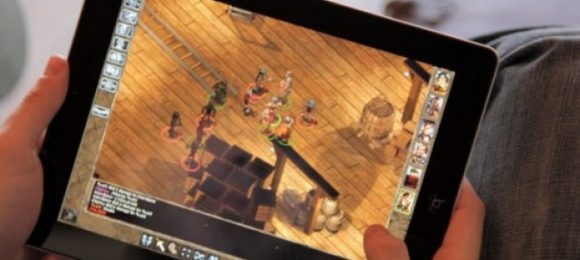 Overhaul Games has revealed that it will be bringing the recently announced Baldur's Gate Enhanced Edition game to the iPad. It was only a week ago that the retooling of the classic RPG was revealed following a mysterious countdown on the Baldur's Gate website. At the time all we knew was that this new version would feature updated graphics and arrive sometime in summer. But now, we can also look forward to its arrival on the iPad, where it'll be interesting to see how the game adapts for the touchscreen.
The Baldur's Gate Enhanced Edition features an improved version of its original Infinity Engine, the original game, and the Tales of Sword Coast expansion pack along with other new content, including a new adventure and a new party member. The iPad version will be available to all generations of the tablet and will arrive in the summer, when the PC version is also released.
The first screenshots of the Baldur's Gate Enhanced Edition on the iPad have been posted today and it's really also the first screenshots we've gotten to see of the game itself. IGN Wireless, however, has gotten an early hands-on, offering a positive review except for the need to rework some elements to be more touch-friendly.
[via Cult of Mac]