Baidu Eye revealed as China's Google takes on Glass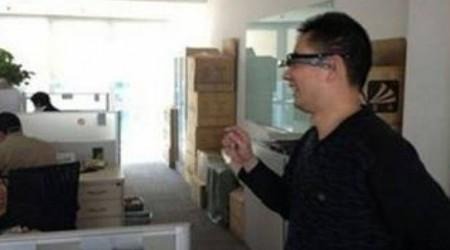 Google's Glass wearable could get some Chinese competition, it's reported, with Baidu developing a head-mounted "Baidu Eye" system of its own. The headset would launch Baidu's open wearables program, Sina Tech claims, with the Chinese search company licensing out the technology to hardware manufacturers while it provides the software and cloud services. According to reports, Baidu is targeting functionality that includes face-recognition, photography, phone calls and more.
However, despite suggestions, Baidu is supposedly not in fact collaborating with chip firm Qualcomm to address one of the most common criticisms of wearables projects: that their batteries simply don't last long enough to get the user through anywhere close to a full day. Google has been tight-lipped on exact runtime estimates, but Vuzix's M100 system, for instance, only manages a few hours with the microdisplay perpetually active.
The Sina Tech report claimed Baidu was aiming for 12 hours or more of solid use, and counting on Qualcomm's power management technologies to deliver it; not so, Baidu's Kaiser Kuo told Mashable, describing the Eye project as a "small scale" test before any commercialization possibilities are explored.
The chip firm was also tipped to be contributing its image-recognition expertise, presumably based on the Vuforia system which already supports cloud-based processing. Qualcomm offers the Vuforia SDK freely to third-party developers.
Other rumored hardware includes an "ultra-small" LCD screen, bone conduction for audio – just as Google's Glass is expected to have – and an onboard camera, in addition to functioning as regular prescription spectacles should the wearer require it. Advanced voice-recognition will be used to control Baidu Eye, while image recognition of not only faces but books, buildings, and even user-gestures for navigation is said to be supported.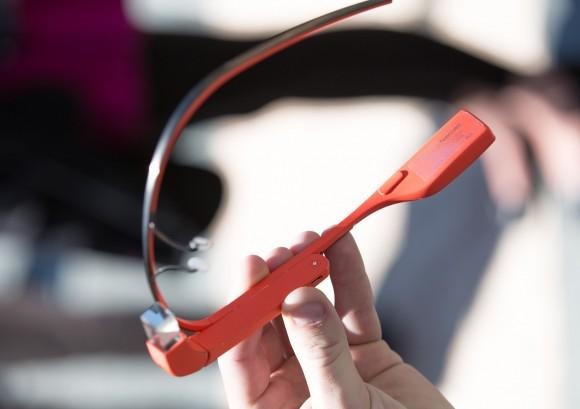 Baidu isn't talking release schedules for Baidu Eye, but internal testing already underway. "We're doing some internal testing on it now on a small scale, and evaluating where this goes from here" Kuo said. "That's why we didn't make any public official announcement on this" The prototype – shown in a screengrab above, and taken from a video which Kuo confirmed was filmed in Baidu's offices – is still in the early stages, mind, and seemingly requires a tethered connection to some sort of offboard processing.
Although Glass-style gadgets may be the most eye-catching of the new breed of wearables, the Chinese report suggests Baidu isn't solely looking to the Eye headset for its mobility strategy. The open-platform would also support other wearable tech, it's claimed, whether that be watches, necklaces, or headphones, with developers able to cook up augmented reality and other apps for distribution via Baidu's app store.
Kuo said that some Chinese reports about the Eye development were incorrect, though did not specify which parts of the story were wrong. Describing the headset as an "ocular wearable interface" he said that it was similar in overall concept to Google Glass, but was nonetheless intended to deliver different functionality.
[via TechCrunch]