Back up photos to your 5G iPod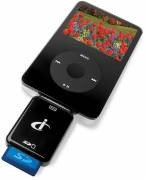 Most tech-savvy iPod owners know that their slick DAPs can also function as external hard-drives, great for dragging round all those digital photos, videos and must-keep documents from home to work and back again.  But a new dongle called the iWay can cut out the PC and make regular chores like backing up and transferring photos an eminently portable option – slot it into your iPod, plug in a standard SD card, and the images are sucked into your DAP's drive.  You can then choose to either wipe the SD card or leave the images on there.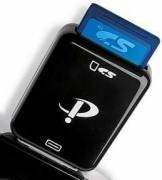 It's not all good news, sadly: the iWay only works with 5G iPods, no minis, nanos or iPod Photos.  But if you've got the right DAP and are looking for a way to save and view your photos and empty up room for more on your camera, the $69.95 gadget might be ideal.
Available in black and white.