Back to the Future Delorean fully restored for 30th Anniversary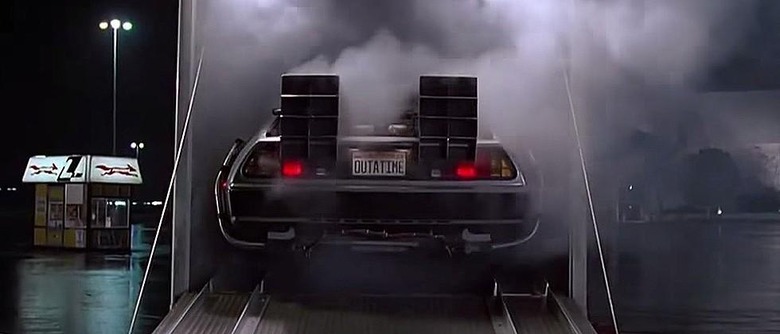 A full museum-quality restoration of the original Delorean time machine is done for the 30th anniversary of Back to the Future. Just one of a barrage of gestures pushed to the public by Universal Pictures this month in celebration and preparation for the anniversary of the film series is this restoration of the time machine itself. While many of the original bits and pieces were gone – either already on display in a real museum somewhere or straight-up stolen – the bulk of the car had been sitting in a lot in Hollywood for decades. Behold the rebuilding of the first classic.
The Delorean you're seeing here is the first one to appear in the first back to the Future film. Other, later builds are out and about – one sits at Universal Studios, Florida, for example. It'd been there near the Back to the Future ride for decades itself.
See our Back to the Future Delorean LEGO Review.
The bit you're seeing above is part of an extended documentary that'll be on the Blu-ray release of Back to the Future's 30th anniversary edition. More features will be on this Blu-ray DVD combo-pack, including documentation on the score, the special effects, and a miniature spot on the President of the United States – in 1985, that is.
You'll see a segment on Johnny B Goode, Universal Characters, and a video called "Dolt in Style." They speak about how the original movie was going to have a refrigerator be the time machine instead of the Delorean. How wild would that've been?
The Blu-ray is set to be released on the 21st of October, 2015. You'll find the full film trilogy in theaters right around that time as well.