Baby on Board sign finally gets interesting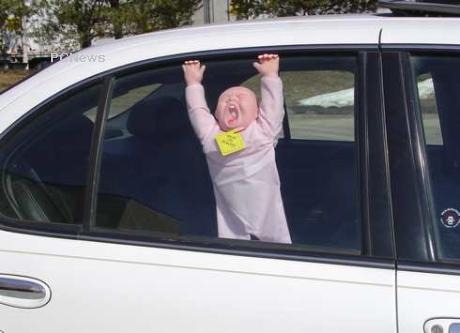 I have a deep undying hatred for those stupid "baby on board" signs. I get why they are necessary, but that doesn't mean I can't snicker whenever I see one. I'm pretty sure this sign is more my style, same message, but much more entertaining.
I drove my baby niece like three blocks and the whole way I was going at least 15 mph below the speed limit. After that I understood a little more about those stupid ugly signs. However, if it's absolutely necessary why not have some fun with it.
Unfortunately, since there is no sign of anyone selling these on the net, you will have to make your own version at home. Though I'm not quite sure where you can get a baby doll that looks that angry.
Baby On Board For Now Sign [via daddytypes]