Axis Vidius Drone Is So Small It Doesn't Require FAA Registration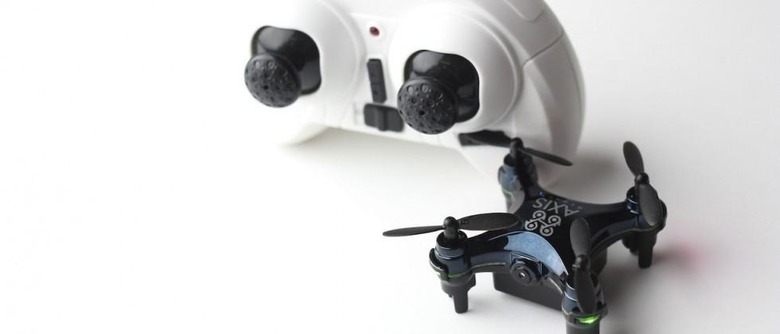 Drone-maker Axis has just unveiled its new Vidius quadcopter, a device so small it can fit in the palm of your hand, even with a camera inside. Measuring just 1.7 inches and with a weight of less than .55 pounds, Axis is likely right when they say it's the world's smallest camera-equipped drone. Besides being lightweight and taking up almost no space, the biggest benefit of the Vidius is that it doesn't meet the new Federal Aviation Administration (FAA) guidelines that require registration.
With price of just $95 (discounted to $75 until January 7th), don't expect the Vidius to capture GoPro-quality footage. The tiny drone's video camera is capable of livestreaming a first-person view of its flight in 420p over a WiFi connection. Footage is streamed to a smartphone, but that means it has a max distance of about 100 feet.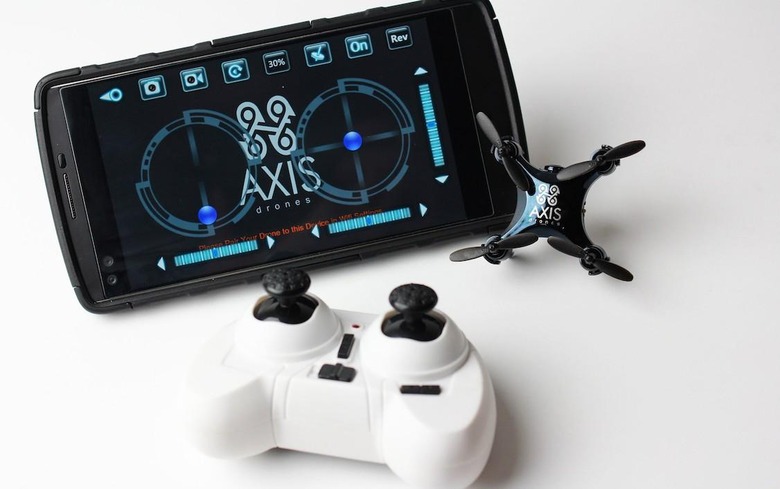 The Vidius comes with 2.4GHz controller for piloting, or users can download an app to their phone if they prefer. A full battery charge takes just 20 minutes, and provides the drone with a flight time of 5 to 7 minutes. The quadcopter is kept level thanks to gyro stabilization, but its light weight means even a light breeze will it difficult to control.
Axis is accepting orders on their website now, with a ship date of January 29th at the latest. The Vidius could the cheapest and easiest way to enjoy aerial video footage while still skipping the FAA's $5 registration process.
SOURCE Axis