Axiotron ModBook retro-fit mod: Pen-enable your old MacBook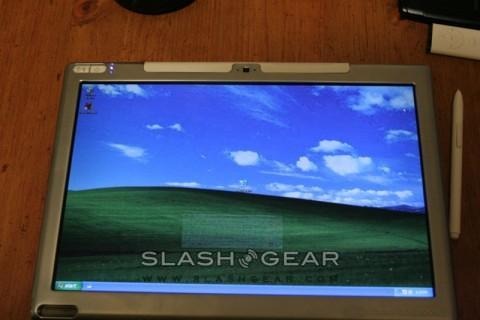 Axiotron, makers of the ModBook Mac Tablet that we were reviewed back in February, are now offering a service to convert any plastic Core 2 Duo MacBook into a pen-enabled slate.  The 'Modservice' adds a 512-pressure-level Wacom digitizer, glass screen, GPS and chromed display bezel, creating a tablet ideal for graphics professionals and mobile users.  It's cheaper than a brand new Modbook, too, starting at $1,299.
Conversions will begin in November, and will be carried out not by Axiotron themselves but by OWC, the company's authorized system manufacturer and the official US distributor for the Modbook.  The new components have a one-year warranty, and Axiotron will soon be offering a warranty extension covering both their and Apple's hardware in the modified machines.
Unfortunately the offer does not apply to the new Apple MacBook which, with its slick aluminium casing and flush glass display, would make for a very attractive slate.  A brand new, pre-modified Axiotron ModBook starts at $2,290.
[via Notebooks]