AXION's portable DVD players get TV too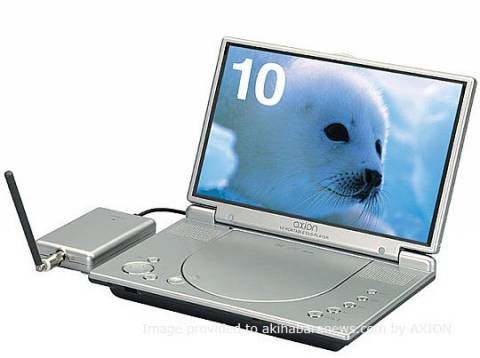 At the rate these portable DVD players are adding features, at some point they're going to turn into laptops.  Until then, we'll just have to be quietly envious of Japan's latest offerings from AXION, the 10-inch AXN5109TN and 7-inch AXN6705T.  The latter has an 800x480 widescreen display and built-in analogue TV tuner, while the former bests it with a 1Seg Digital TV tuner.
Tuner technology aside, both are capable of playing DVDs, VCDs, MP3s and MPEG-4 video.  The larger model weighs 1.2kg, and prices for the December 20th release are as yet unknown.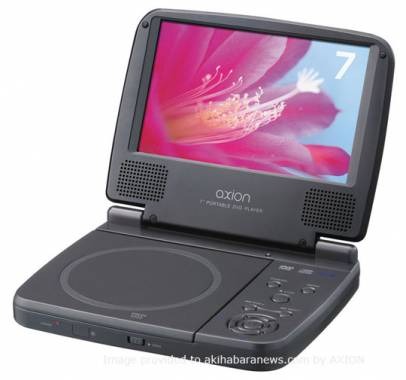 AXION [via Akihabara News]