AViiQ Portable Charging Station now available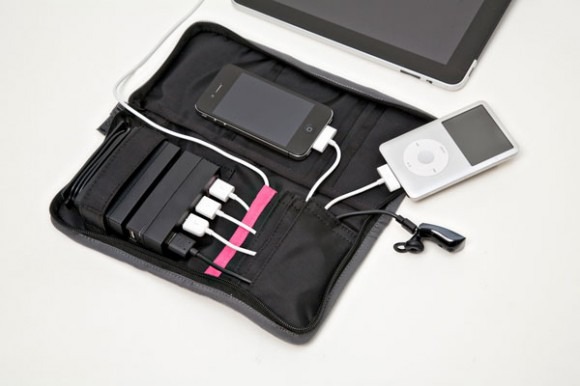 Back in March, I mentioned some new AviiQ gear that was coming to market. One of the items is finally now available. The gadget is called the AViiQ Portable Charging Station. The station is an interesting device in a zipper bag that will charge three devices that use USB ports at the same time. The case the battery is in is zippered and has a bunch of pockets for cables and other accessories.
The travel case for the battery measures 10" x 5" x 1.5" and weighs under a pound. The charger part is a sort of USB hub for charging that also has a data port for connecting to your computer for the synchronization of your gear while it charges. There is no internal battery. The charger has 10W of power so it will charge your iPad too.
The charger can power up your gear and needs only one AC outlet. The case is made from nylon and the charger is made from APS plastic. The charger will charge items will less power needs as well. The AViiQ Portable Charging Station sells for $79.99.