Avengers: Infinity War's First Trailer Is Coming Up Quickly [Update]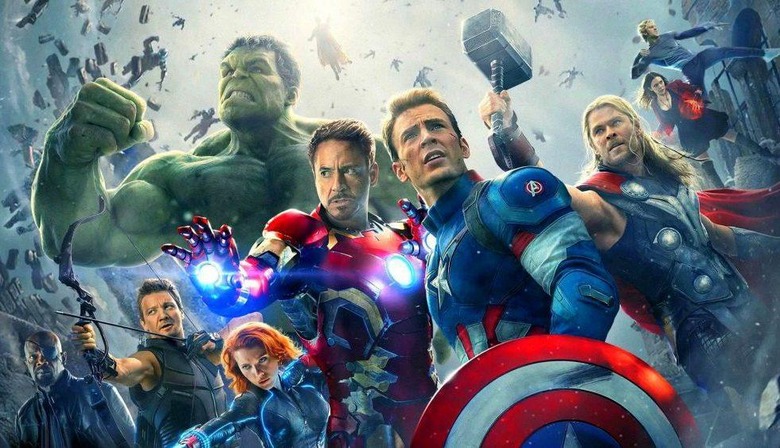 Avengers: Infinity War is likely going to be one of Disney's biggest movies in 2018. Pretty much the whole of the Marvel Cinematic Universe has been leading up to Infinity War and its 2019 sequel, so to say that Marvel fans are excited is likely understating it a bit. That excitement will probably begin ramping up soon, as it appears that Disney and Marvel are set to debut the first trailer for Infinity War.
The Russo brothers – Anthony and Joe, who serve as the directors of Infinity War – have been sharing some strange and cryptic messages on their Instagram account. Yesterday the brothers shared a picture of a weird-looking number 3, and just a few hours ago, they posted a similar picture of the number 2. Nevermind the fact that the numbers themselves are pretty creepy – it would seem that the Russo brothers are counting down to something.
That something is almost certainly the premiere of the first trailer for Infinity War. Given that short clips from the trailer began leaking out over the weekend, we can safely assume that the full thing is ready to be shown, and now that we're less than six months out from Infinity War's release date, it's time Disney started building some real anticipation.
Of course, that won't be very hard. Infinity War is going to feature nearly every superhero who has appeared in a Marvel movie since 2008's Iron Man. The Avengers, The Guardians of the Galaxy, Dr. Strange, Spider-Man, Ant Man, Black Panther, and even heroes who have thus far been relegated to supporting roles (like The Falcon and War Machine) will all team up to face the threat from Thanos, a galactic despot who wants to bend the entire universe to his will.
We'll see what the Russo brothers are counting down to soon enough, as their countdown will end on November 30. It could theoretically be something else, you could probably bet money that it's the premiere of the new Avengers trailer. Assuming that's what it is, we'll have it for you right here at SlashGear, so stay tuned for more.
Update: Sure enough, Disney has confirmed that the trailer of Avengers: Infinity War is on the way, and it's set to launch tomorrow. The company confirmed the news by way of another trailer (meaning Disney is essentially guilty announcing the announcement), which you can see below.
The trailer was accompanied by a teaser poster shared by Marvel Entertainment on Twitter. The poster itself doesn't give much away, merely showing the Avengers insignia and the movie's Mary 4 release date. Still, we imagine it'll get a ton of fans excited despite being light on content. We'll have the trailer for Avengers: Infinity War here for you tomorrow, so be sure to stop back then.